Cheesy Scrambled Indian Farmer's Cheese
As part of my vegetarian keto series I'm putting up brand new vegetarian recipes all this month. So here is the first one, a delicious cheesy Keto paneer bhurji. Paneer is an Indian cottage cheese. It's absolutely DELICIOUS. This preparation just hits the spot, it's got tang, it's got spice and most of all it's got loads of flavour.
Where can you find Paneer?
If you live in India, you already have this figured out. If you live elsewhere in the world you can definitely try you local Indian grocery store. And if you can't find it anywhere then the best way is to make it at home using my recipe.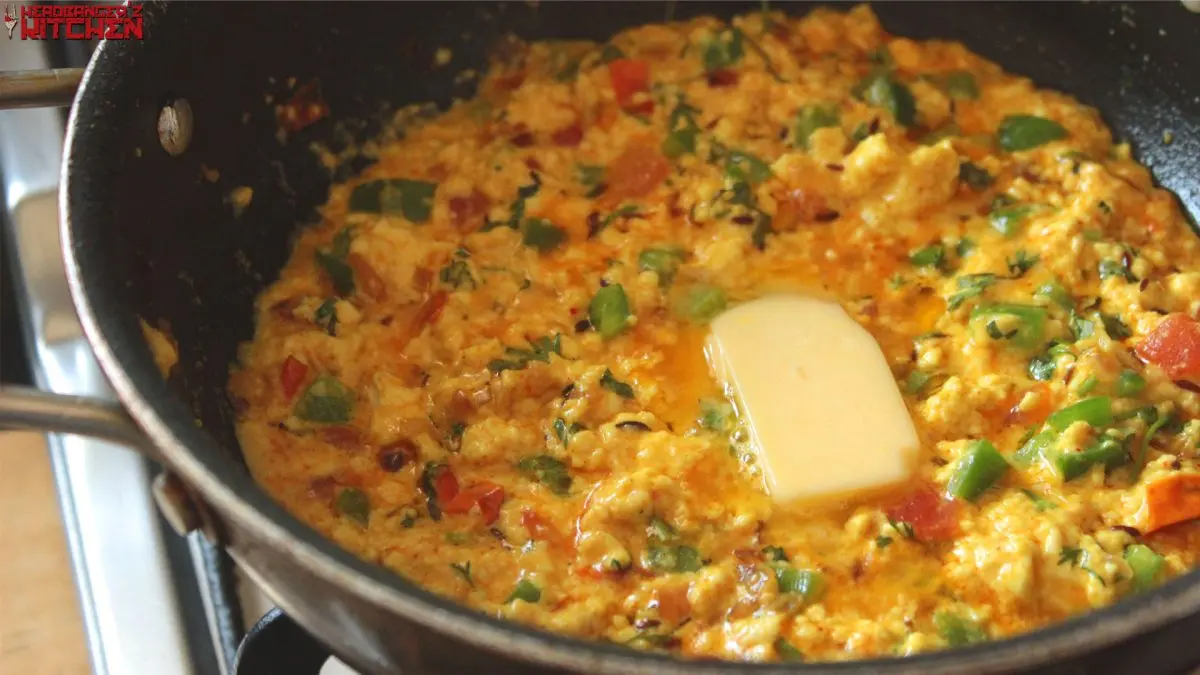 Nutrition Info (Per serving)
Calories: 463
Net Carbs: 3g
Carbs: 4g
Fat: 39g
Protein: 22g
Fiber: 1g
This recipe makes 3 serving. Get this recipe on myfitnesspal.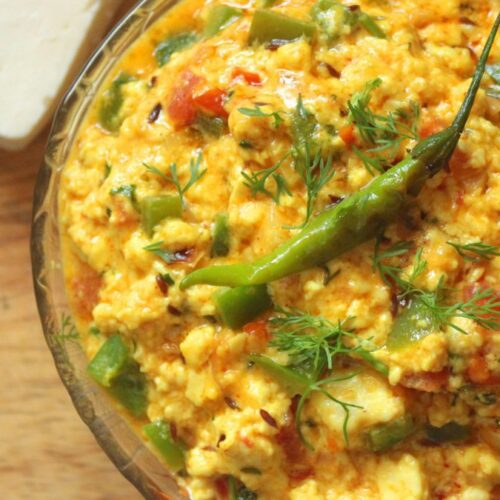 Keto Paneer Bhurji
Paneer Bhurji made keto friendly with lots of cheese and ghee.
Instructions
Grate the paneer or crumble it.

Heat 1 tbsp of ghee/butter/oil in the pan and fry the onions and cumin seeds

Add the ginger, garlic and green chilly and fry.

Add in the tomatoes along with the tumeric, chilli powder, coriander powder and season

Pour some water and cover and cook for 5-6 minutes

Add the green peppers and paneer and season with salt.

Add the cheese and cook for a further 3-4 minutes

Finish with fresh coriander and a tablespoon of butter

Serve