Step aside Almond flour bread, peanut butter has come to town
Some people don't like the taste of almond bread, some people find almonds too expensive and so on and so forth. So I figured I'd take a shot and try this peanut butter bread recipe which is a 2g net carbs per slice and uses peanut butter, a rather common and cheap ingredient. So here is my take on it. It definitely is a worthy competitor to the almond bread as well as the mug bread.
Anyway you try it and tell me what you think. Cheers!
But peanut is a legume not a nut
Not everyone is aware of this fact. It's been masquerading as a nut for a long time. Funny how it despite not being a nut, has nut in the name, peanut. Anyway I digress, the point I'm making is that 100 grams of peanuts have about 7 grams net carbs. It's definitely acceptable on Keto if you count your macros. I like to limit my consumption to 30 grams in a day tops. When you cook this bread using peanut butter it's just 2 g net carbs per slice. Not a bad deal if you ask me. So go on, butter your peanut butter bread.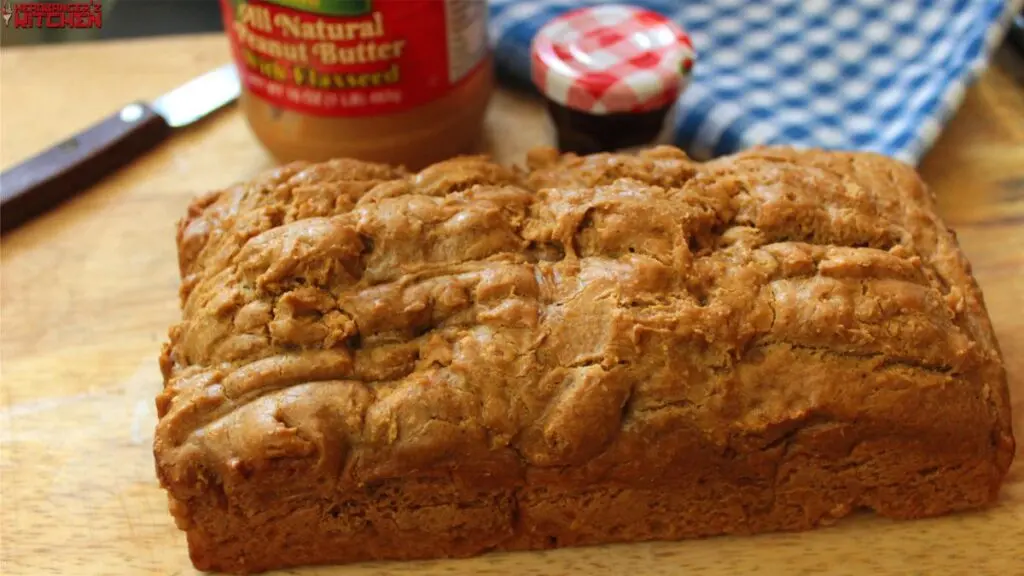 Nutrition Info (Per serving)
Calories: 86
Net Carbs: 2g
Carbs: 3g
Fat: 7g
Protein: 4g
Fiber: 1g
This recipe makes 20 servings or 20 slices. Get this recipe on myfitnesspal.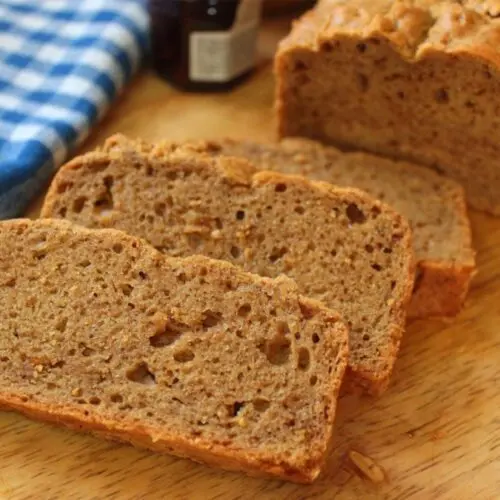 Keto Peanut Butter Bread
A Keto bread made using peanut butter
Instructions
Whisk all the ingredients together

Butter a loaf tin

Pour in the batter and bake at 170C/350F for 25 minutes or till the toothpick comes clean

Allow to cool and then remove from the loaf tin

Slice and Serve