Keto Connect's Best Keto Bread | Almond Flour Bread
KetoConnect and Headbanger's Kitchen collaborate on keto bread
If you're on keto, you probably know about KetoConnect. Matt and Megha have some of the most informative and comprehensive keto content out there, so when they emailed me asking me if I was interested in a collab video, it seemed like a great idea. We each decided to each pick a dish from the other's videos and make them on our respective YouTube channels. I picked up their almond flour bread recipe which was a total winner. It's still one of their most popular recipes to date. In fact, I hadn't tried a single keto bread right up till this recipe because of how expensive almond flour was. But then I figured out how to make almond flour at home and it opened up so many more possibilities. Like this two-minute microwave keto mug bread, for instance, or even this low carb fathead pizza crust .
Oh, and in case you're wondering, KetoConnect picked up my flourless chocolate cake to make in turn. You can watch it here
Low carb bread essentials
For a light, springy keto bread, there are a couple of things to keep in mind. Sift the almond flour before using it; this weeds out the lumps and gives you a smoother batter. If you don't have cream of tartar to stabilise the egg whites, use a few drops of lemon or vinegar instead. Also, use a very, very light hand to fold in the egg whites into the batter to keep from deflating it. If you find this bread too eggy, leaving it overnight in the fridge seems to help reduce that aftertaste.
And apologies, but you can't make this without eggs and you can't substitute almond flour with coconut flour. If you must use coconut flour, here's a recipe for keto coconut mug bread.
So what are you going to do with this bread? Perhaps use our Keto Peanut Butter and Keto Mayonnaise recipes to make sandwiches? Or a keto sausage and egg McMuffin? Let us know in the comments below!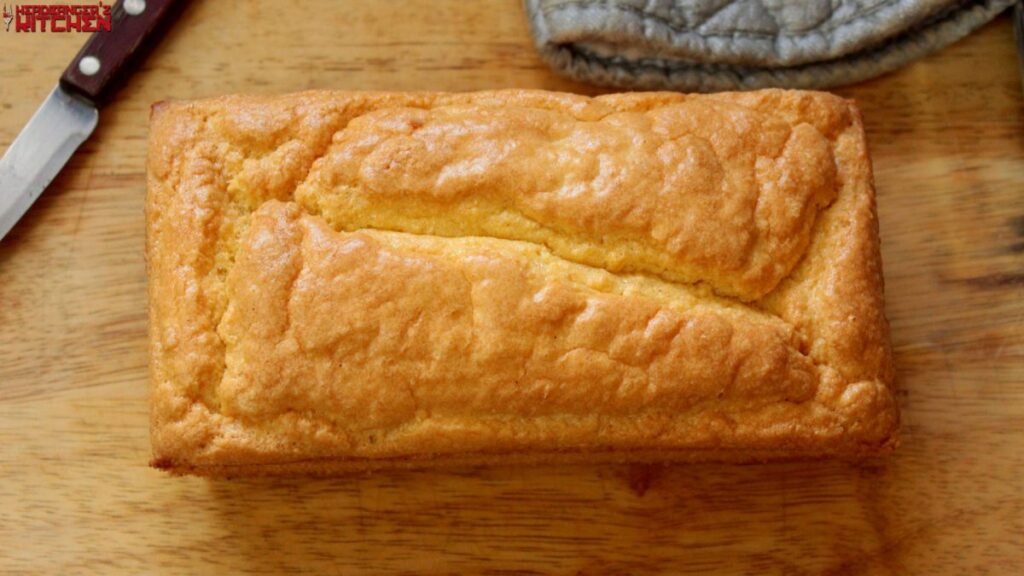 Nutrition Info (Per Slice)
Calories: 90
Net Carbs: 1.35g
Carbs: 2.25g
Fat: 8g
Protein: 4g
Fiber: 0.9g
This recipe makes 1 full loaf. Cut into 20 slices. This recipe has been adapted from Keto Connect.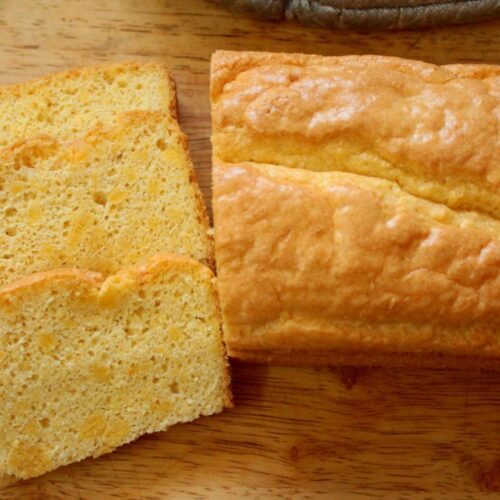 Low Carb Keto Bread Recipe
A keto almond flour loaf that's almost better than the real thing.
Instructions
Preheat the oven to 175C (350 F).

In a clean bowl, begin whipping the egg whites. Add the lemon juice when the whites become frothy.

Whisk the egg white on medium speed to stiff peaks.

In a separate bowl, beat the egg yolk until pale yellow.

Add the salt, baking power and butter to the egg yolks and whisk till it doubles in volume.

Fold the almond flour into the egg yolks in three additions.

Once the almond flour is completely incorporated into the egg yolk mixture, fold in the egg whites. First add a third of the whites in, folding gently to lighten the mix. Then fold in the remaining egg white in two batches.

Grease your loaf tin and pour in your batter.

Bake the bread for 30 minutes or until a toothpick inserted in it comes out clean.

Allow the bread to cool, then slice and serve.
Notes
Sieve the almond flour to get rid of any lumps in the batter.
When you're separating your eggs, make sure absolutely no yolk gets in the whites. Even a trace of yolk means the egg white won't whip up at all.
Fold in the egg whites very gently, trying to deflate the mix as little as possible for the springiest bread.
If the bread tastes too eggy, an overnight stay in the fridge should reduce the aftertaste.