My favourite Omelet – Keto masala omelet
Anyone who has ever done an overnight journey on the Indian railways will definitely be familiar with the masala omelet served for breakfast, if not the taste, definitely the smell of it being freshly prepared at the railway station or the vendors shouting loudly 'bolo masala omelet, bolo omelet pav'. It's just one of those nostalgia trips.
That's pretty much what I think about when I eat a masala omelet. It's cooked in a smoking hot wok normally on the platform and the egg actually has a brown exterior. Most Indian folks don't enjoy blonde eggs or soft and runny ones, we like our eggs nice and firm. The masala omelet is a perfect way to add some spice and "pazzaz" to your breakfast. Give it a go!
Please excuse the bread in the photo
I shot this video a while ago and I can't remember why I used bread in the photo, perhaps it was just to add something else to the shot but my channel was 100% keto as well at the time I did this. So please excuse the bread, make some of our microwave mug bread, either the almond flour bread or the coconut flour bread. It's quick, easy and goes perfectly well with this.
I have also made quite a few omelet dishes on the show already. Try my bacon and cheese omelet or perhaps the ham and mushroom one.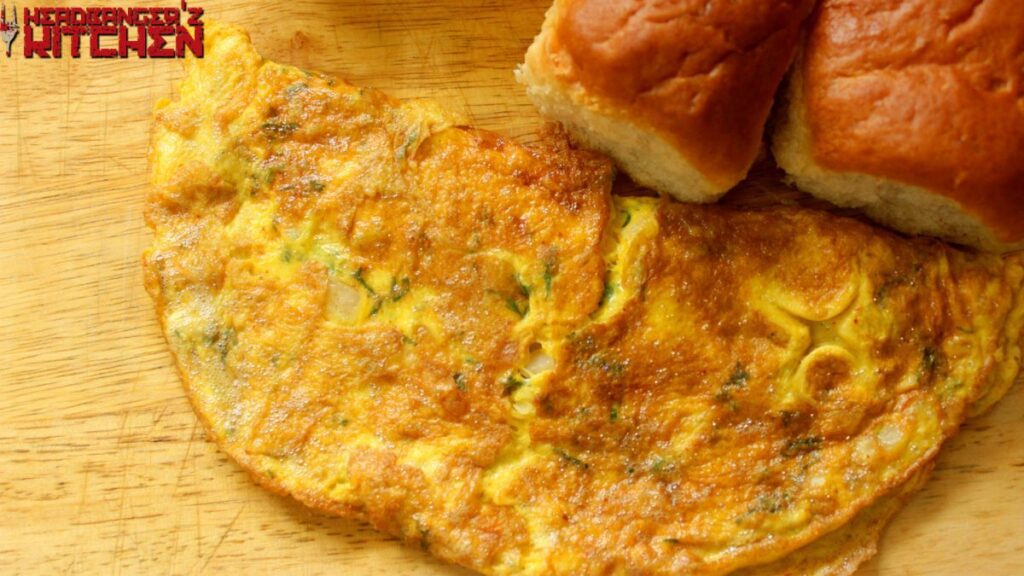 Nutrition Info (Per serving)
Calories: 255
Net Carbs: 2g
Carbs: 2g
Fat: 22g
Protein: 13g
Fiber: 0g
This recipe makes 1 serving.  Get this recipe on myfitnesspal.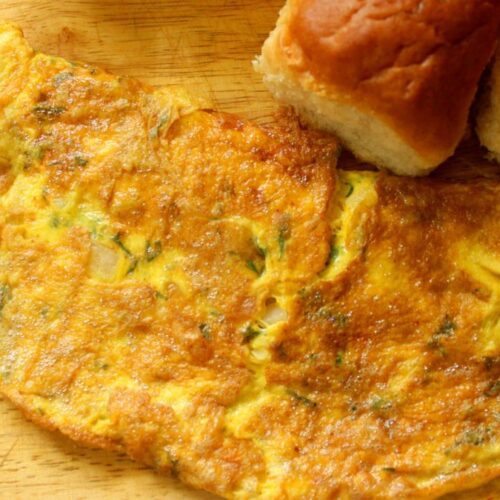 Keto Masala Omelet
An Indian twist to the good ol omelet.
Instructions
Beat the eggs with salt, chilli powder, turmeric, coriander, onion and green chilli

Fry in butter in a hot non stick pan

Flip or Fold the egg when one side is cooked.

Serve with keto bread or eat as is.