The magic of Indian Chinese
I've said this before, Chinese food is different in every country. Most of the 'Chinese food' we get around the world doesn't even exist in China. I guess it could be said for other cuisines as well but I think Chinese takes the #1 spot. This brings me to Indian-Chinese, a cuisine on it's own.  It has dishes of wonder like American Chopsuey and Gobhi Manchurian. One of the favourites though among most people is Chilli Chicken.
This spicy dish comes in 2 versions. The dry version which is often eaten like an appetizer (or starter as we say in India) and the wet version which has a gravy and is a main course eaten with fried rice or noodles. The vegetarian version of this is Paneer Chilli. Since I've already made a Keto Paneer Chilli, today I am whipping up the original, Chilli Chicken Dry.
Obsessing over carbs
Despite using onion, bell peppers, chilli sauce and soya sauce this dish has only 3g net carbs per serving. I think a lot of people tend to obsess a lot over carbs. I'm quite tired constantly trying to explain to people that not all carbs are the same etc etc. I even have a video titled 'How many carbs is too many?' to help dispell myths about carbs on Keto. At the end of the day, it's your choice what you want to eat. You can always make this without the onions and peppers or replace the soya sauce with something else. I'd rather just eat a serving the way it is and enjoy all the flavours.

Nutrition Info (Per serving)
Calories: 271
Net Carbs: 3g
Carbs: 4g
Fat: 15g
Protein: 28g
Fiber: 1g
This recipe makes 4 servings. Get this recipe on myfitnesspal.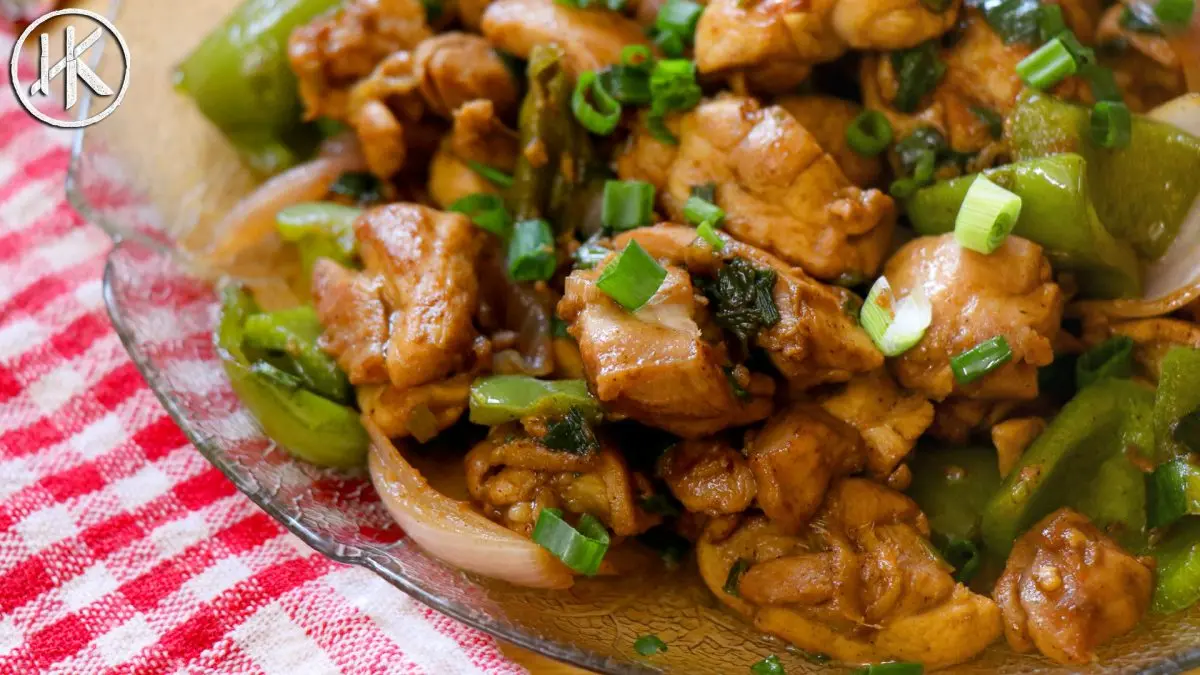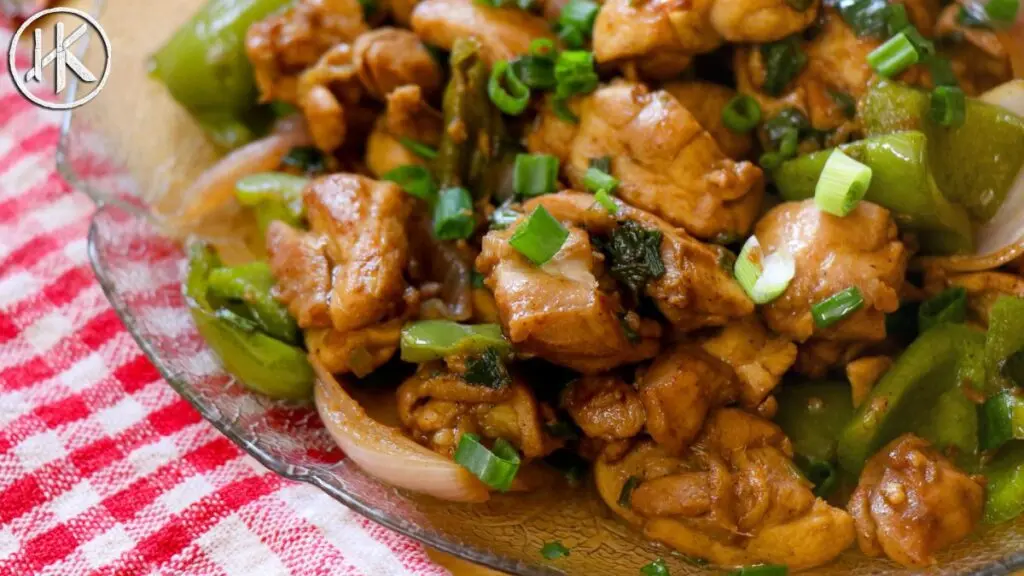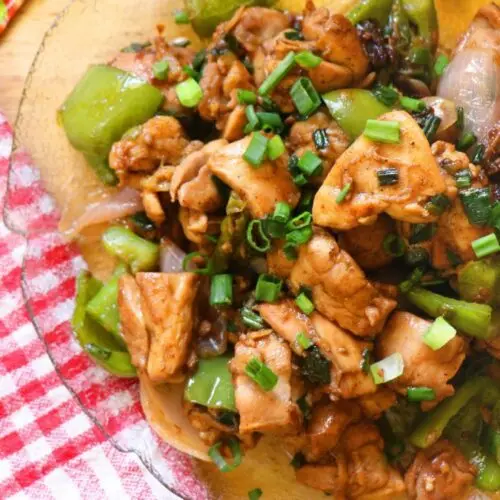 Keto Chilli Chicken
An Indian-Chinese favourite.
Ingredients
450

grams

Boneless Chicken Leg and Thigh Meat

100

grams

Green Bell Pepper

50

grams

Onion

20

grams

Spring Onion

10

grams

garlic

5

grams

Ginger

2

Green Chillies

10

ml

Soya Sauce

Try this one

10

ml

Chilli Sauce of choice

I use this one

1

Splash

White Vinegar

Try this one

1

Tsp

Sesame Oil

For the marinade Try this one

Salt & Pepper to taste

1

Tbsp

olive oil

For cooking I use this one
Instructions
Chop the capsicum and onion into chunky pieces (like you would for a kebab on a skewer) and then chop the spring onion and separate the green part from the white and the middle. Also chop the chicken into bite size pieces.

Marinate the chicken with salt, pepper, sesame oil, vinegar, soya sauce and chilli sauce. Let it marinate for 20 minutes

Heat the olive oil in a wok and fry the ginger, garlic and green chillies. Once the garlic starts to turn brown, add in the chicken.

You want to cook this at the highest heat possible and give it all a good mix.

Once the chicken is halfway cooked you can add in the spring onion middle and whites, the onion and the green bell pepper. If you want the veggies to have more crunch you can add them in later on, more towards the end of the cooking.

Now give everything a good mix and keep moving it around in the wok and cook till the juices released by the meat have turned into a nice thick sauce and has coated all the veggies as well.

Now that the chicken has cooked, the veggies too and the sauce is the the consistency you like, finish with the spring onion greens and give it all once last good mix.

Serve