Keto Cheeseburger Pizza Frittata
With our powers combined…
A Keto cheeseburger pizza frittata. What is that even? How do you even make it. I thought about odd ways to combine the two and while there were a couple of ideas that would make for better entertainment, I opted for taste. For me food is all about tasting good. These days it's more about how outrageous can it be and will the video/recipe go viral. That's not me. I want food that I would eat myself, stuff that's practical. It can be indulgent, like this recipe. However the backbone is taste and flavour. So in this recipe I combine my love for pizzas and burgers along with eggs, which is the ingredient I'm currently showcasing. So make this recipe and enjoy!
Top tips!
The meat – You can use any meat you like. Ground chicken, pork, lamb or a vegetarian option like paneer are all great protein sources to add to this meal.
The vegetables – Onions and mushrooms were my choices but you can throw in some broccoli, spinach, peppers etc if you feel like you want some veggies in it.
Seasonings – Oregano and Chilli flakes were my choice because they remind me of pizzas. However you can be elaborate and throw in some smoked paprika if you like. Maybe some dried sage or parsley as well can work. Fresh basil as well.
Cook time – Ideally about 15 minutes should be enough but check the center of the dish and it should be firm to the touch. In case your oven is super powerful and the top is golden brown already you don't need the broiler but most likely you will because 175C generally not hot enough.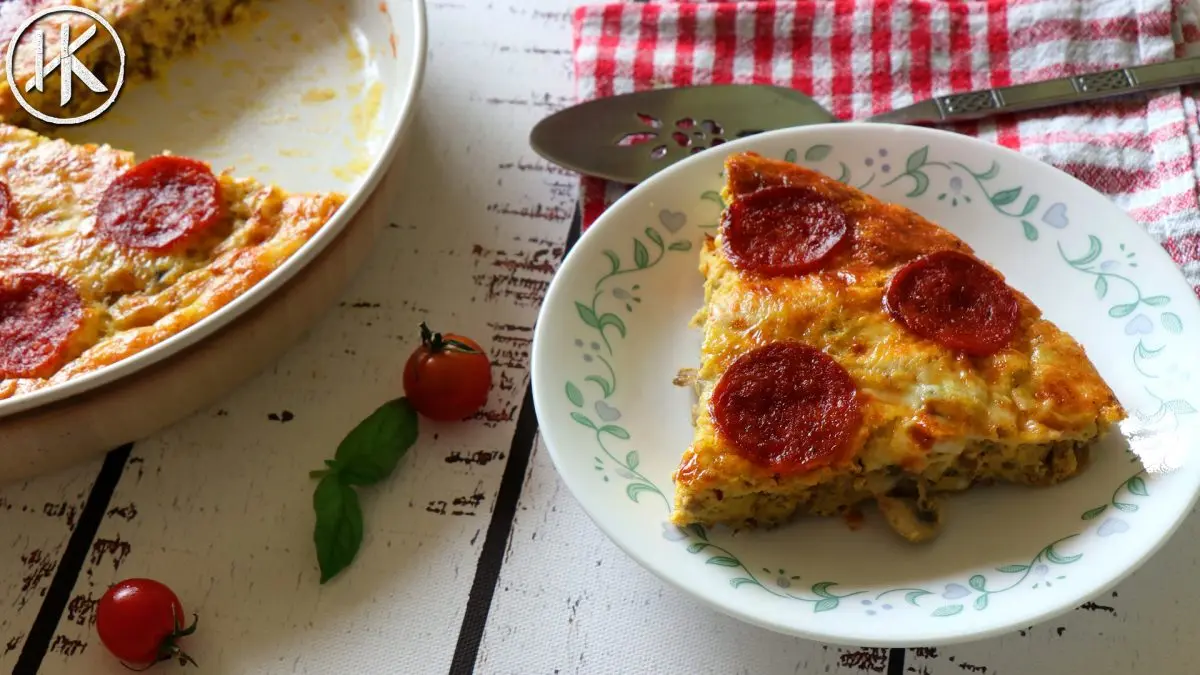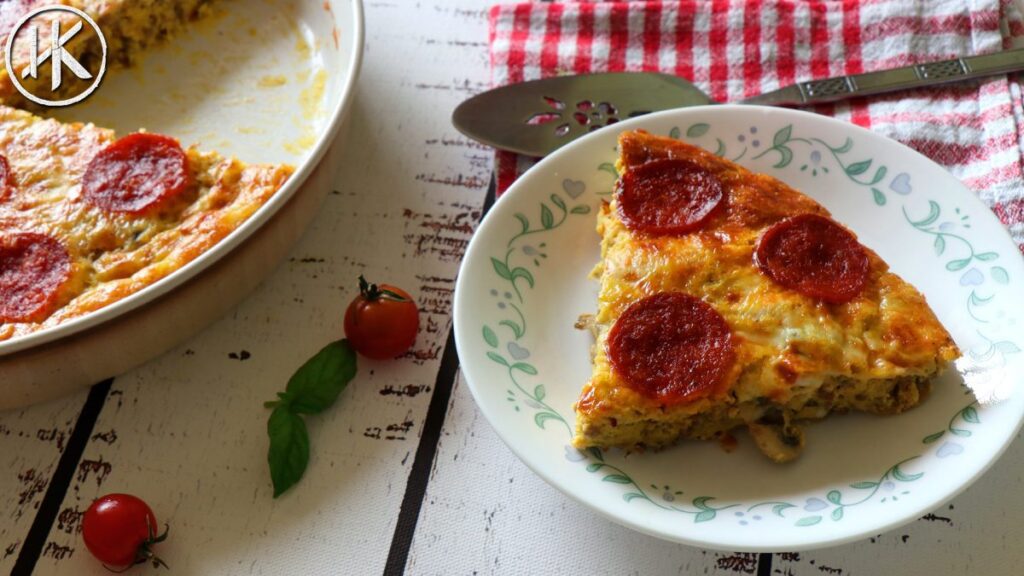 Nutrition Info (Per serving)
Calories: 271
Net Carbs: 3g
Carbs: 3g
Fat: 22g
Protein: 15g
Fiber: 0g
This recipe makes 8 servings. Get this recipe on myfitnesspal.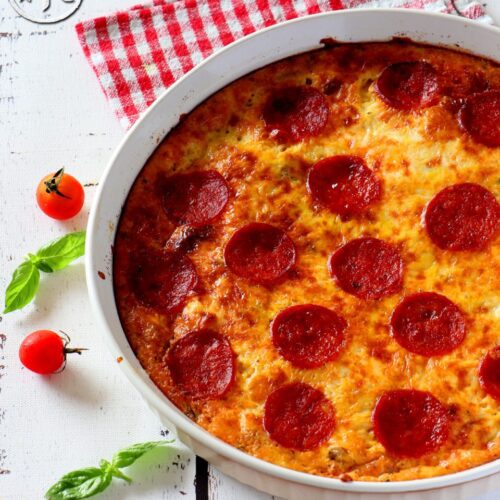 Keto Cheeseburger Pizza Frittata
A super easy Keto meal
Ingredients
6

Eggs

250

grams

Ground Beef

100

grams

Mushrooms

75

grams

Onion

75

grams

Cream Cheese

75

grams

Heavy Whipping Cream

100

grams

Mozzarella Cheese

15

grams

Butter

50

grams

Pepperoni

1

Tsp

Oregano

1

Tsp

Chilli Flakes

Salt & Pepper to taste
Instructions
Heat the butter in a pan and add the onions once the butter has melted. Fry the onions low and slow till they get a nice colour on them.

Once that happens add in the ground beef. Season with salt, pepper, dried oregano and some dried chilli flakes.

Add in the mushrooms and continue cooking till the mixture starts to dry out. You want to cook out all the moisture from the ingredients so that when it cooks with the frittata it doesn't release any moisture.

Once you are done cooking, turn off the heat and add in the cream cheese and mix well. Then just let it cool down.

Pre-heat your oven to 175C

Crack the eggs in a bowl and season with salt and pepper. Then add in the heavy whipping cream and the beef mixture once it's cooled down and give everything a good mix.

Grease an oven proof dish with some butter and then pour in the frittata mixture.

Top with the mozzarella cheese and pepperoni slices and bake in the oven for 15 minutes till it's cooked all the way through. The broil on a higher temp for about 4-5 minutes till the top is nice and golden brown.

Remove from the oven once done and serve!