Keto Bhindi Masala (Stir Fried Okra)
They're also called Ladies Fingers
Growing up I ate a lot of 'western food'. Things like roast chicken, tuna salad and pasta were a staple dinner item. However lunch was always Indian fare and was more often than not, dal and rice or sabzi and roti. One of my favourites was bhindi alu, which is okra and potato served with a nice hot chapati. Today's recipe induces a heavy dose of nostalgia for me as I cook up a similar Keto bhindi masala sans the alu (potato) of course.  Since having chapati made from wheat is not an option and I decided to use my Keto Tortilla recipe which makes a great chapati as well.
Keto Okra
Well there are a couple of things you got to remember when making Okra. The most important is keeping it away from water otherwise it becomes really slimy. You want to wash them, dry them well and then slice it for this recipe. Lots of people do like to slice it sideways and then remove the seeds but I've always eaten them this way. If you dig this recipe I've got some lovely other Indian dishes you can try like our cauliflower makhani bites, Keto dosa or even my Keto tawa paneer.  I also feel that Okra will go down quite well in my Keto chilli con carne, I imagine the rich tomato based sauce with those meaty flavours will be a great combination.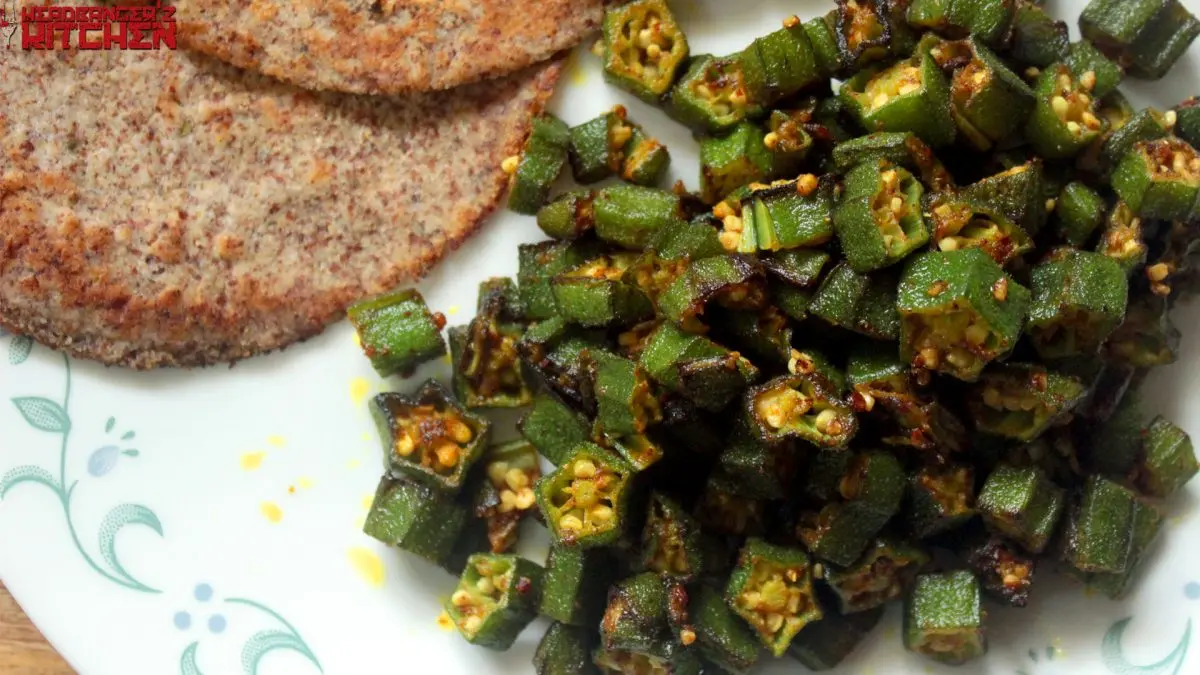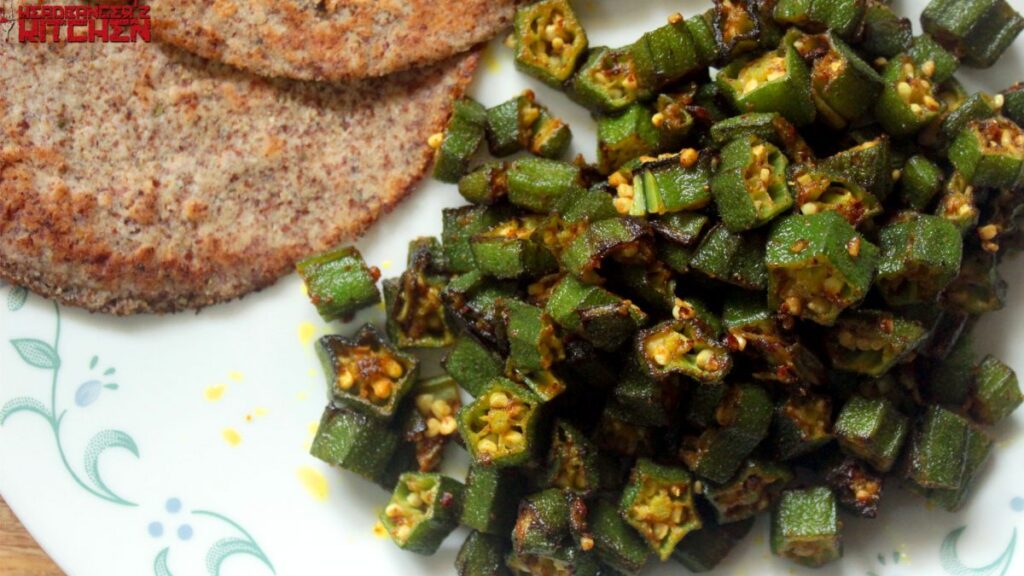 Nutrition Info (Per serving)
Calories: 410
Net Carbs: 6g
Carbs: 11g
Fat: 41g
Protein: 3g
Fiber: 5g
This recipe makes 1 serving. Get this recipe on myfitnesspal.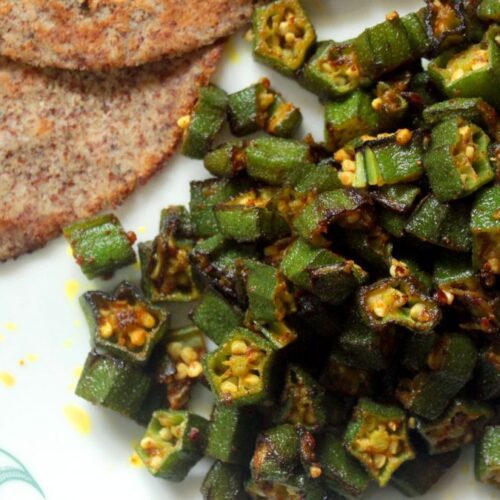 Keto Bhindi Masala (Stir Fried Okra)
A delicious Indian style Okra stir fry
Instructions
Wash and dry the orka very thoroughly ensuring it is dry

Chop the okra into small pieces

Heat 2 tbsp olive oil in the pan and add the okra, season with salt and cover and cook for 2 minutes

Give the okra a good stir and cover and cook for further 2 minutes

Add in the spices and cook till soft.

Serve with keto chapati.