A classic book turned into a classic dish
There are only so many ways to skin a cat, I mean cook an egg and today I'm going to show you a new one. Eggs are a staple for most people on keto and sometimes you just want to try something new, so here I am making some green eggs and ham. Enjoy!
Using Pesto to infuse flavour and colour
I've made a Keto pesto on the show which is my staple in all my recipes. It's an absolutely flavour bomb as well as a fat bomb. The brilliant green colour from the basil and parsley spread easily and was the first thing I thought of using to make my green eggs.  It's so versatile I used it to make my pesto grilled chicken. I also made a vegan pesto.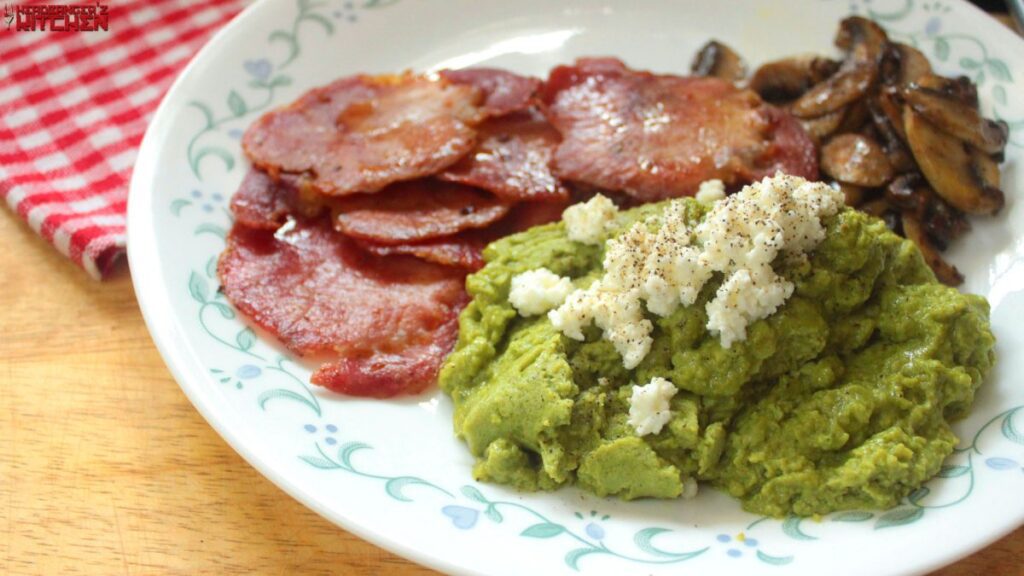 Nutrition Info (Per serving)
Calories: 430
Net Carbs: 1g
Carbs: 1g
Fat: 41g
Protein: 13g
Fiber: 0g
This recipe makes 1 serving. Recipe makes 1 Serving. Get this recipe on myfitnesspal.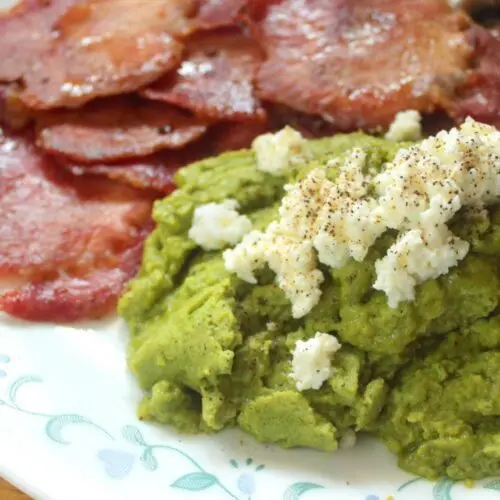 Green Eggs And Ham
Pesto scrambled eggs with ham and mushrooms.
Instructions
For Green Eggs
Beat the eggs with the whipping cream and pesto

Heat the butter in a non stick pan

Turn the heat down to the lowest and pour in the eggs

Keep moving the eggs around in the pan and let them cook slow and slow.

Once done to your liking, remove and serve.
For Ham & Mushrooms
Heat the butter in a non stick pan

Add in the paprika, oregano and chilly flakes

Add the ham and cook till nicely crisp

In the same pan add the mushrooms and season with salt and pepper

Grate some cheese over the mushrooms

Once the cheese has melted remove and serve.