Welcome to the world of Jalfrezi
Hey folks, welcome back to curry week on Headbanger's Kitchen and today I'm making a Jalfrezi for the first time ever. I had no idea it even existed. I took a poll on our facebook page and I asked people if they wanted a recipe with paneer, or with chicken. Since I'm making Paneer Jalfrezi, you can guess what people voted for. I have never eaten a Jalfrezi in my life and I always knew it was popular in the UK but it turns out you get it in India too. So it basically means a spicy stir fry which isn't really a curry but you know what, I'll let that slide. Meanwhile enjoy this recipe.
Curry Curry lover come to me
This is a pretty simple recipe and you can substitute paneer for chicken if you like. You can even sort of convert this recipe into a curry but adding a lot more water when you are cooking down the onions and the tomatoes, you can also thicken it up by adding some cream right at the end. So there are plenty of little tweaks you can make to this recipe to make it more suited to your palette. Now if you don't get paneer where you live, I have a quick and easy recipe to make paneer at home.  You can also try my recipes for paneer chilli, palak paneer and tawa paneer.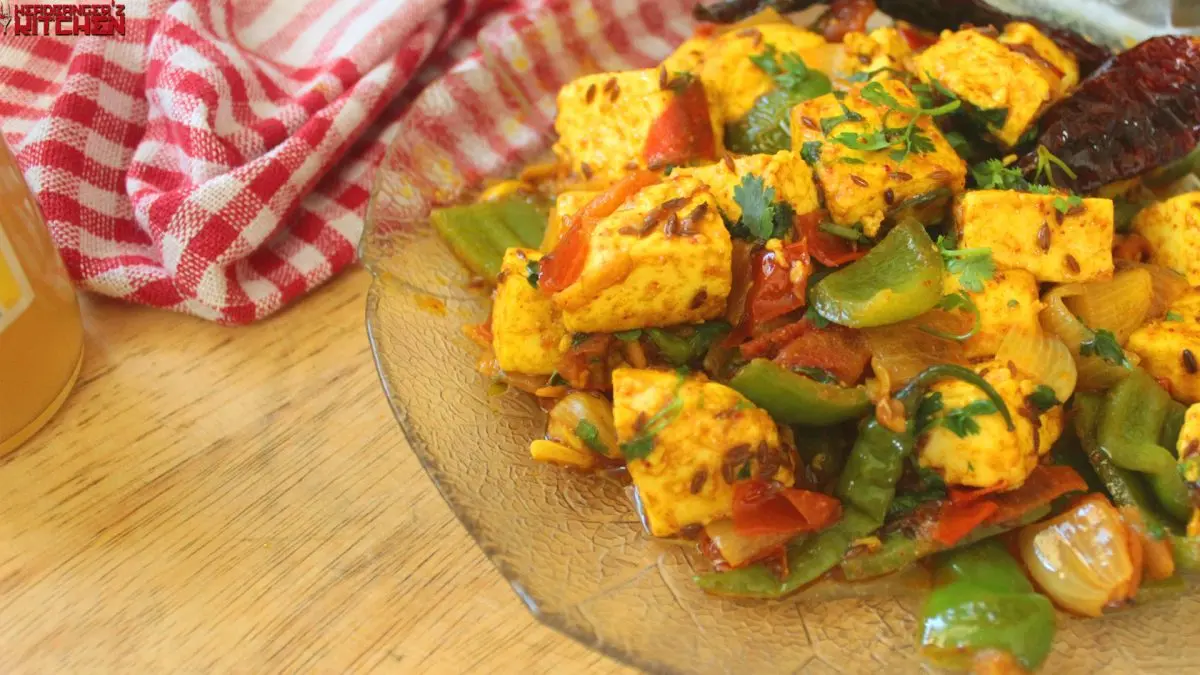 Nutrition Info (Per serving)
Calories: 394
Net Carbs: 3g
Carbs: 4g
Fat: 32g
Protein: 19g
Fiber: 1g
This recipe makes 3 serving. Get this recipe on myfitnesspal.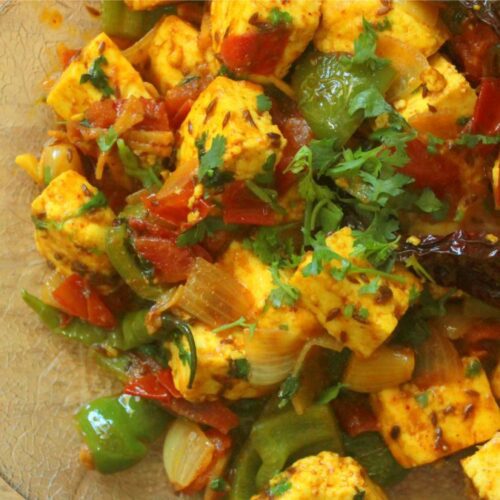 Keto Paneer Jalfrezi
An Indian favourite.
Instructions
Cut the paneer into bite size pieces and set aside

Heat the oil and butter in a pan and fry the cumin and red chillies till fragrant

Add in the onion and fry till soft

Add in the ginger, garlic and green chilly and fry till they start browning

Add in the tomato, turmeric, chilly powder and coriander powder

Add the vinegar and a splash of water and cook down

Finally add the paneer and season with salt and cook for 2 minutes

Finish with fresh coriander and serve.