Is guacamole Keto friendly?
We're making Keto guacamole but if I'm being honest it's already Keto friendly. Guacamole doesn't need any introduction it's one of the most popular foods today. It's also super easy to make and doesn't really need a recipe but we'll give you one anyway. The best part is you can customize it to suit your tastes and you can really play around with the recipe. The star of the show is of course the avocado which is one of the stars of Keto as well. Anyway enough jibber jabber, lets get cooking.
Guacamole Recipe
If you watched the video you saw just how simple it is to make. I also mentioned a few more things you can add like cumin, garlic and jalapenos to take it to the next level. In fact I feel like everyone has their own little twist on the recipe. I'd love to hear your twist on guac and leave me a comment below with the details. So what do you eat this with on Keto? Well if you saw my Keto for beginners series video then my first choice is crispy bacon! The other options are some Keto nachos that I've made and also these incredible fat head crackers. You can also just eat it with a spoon sometimes.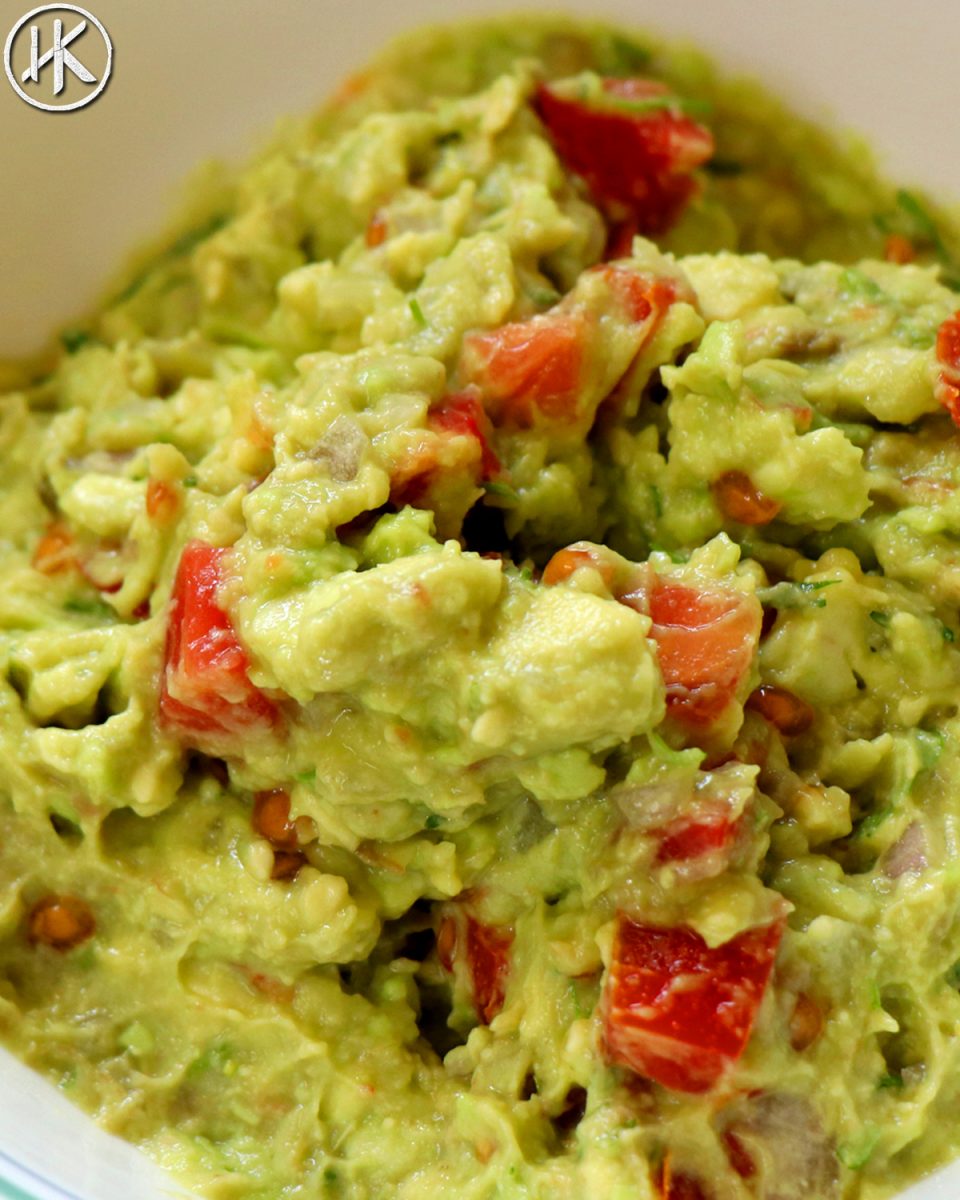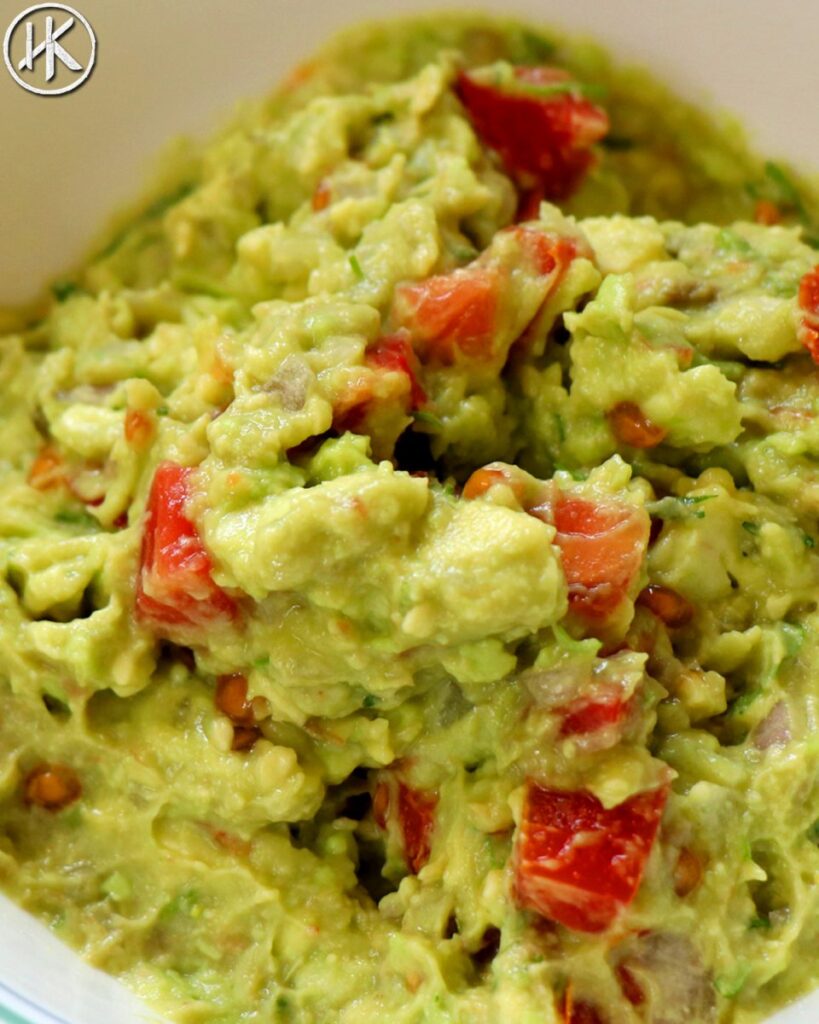 The avocado theory
Since guac is just a bunch of simple ingredients, avocado, lime juice, salt, onions, tomato and cilantro, it's not a hard dish to mess up. But it's the instructions and the method that makes all the difference. 
How you mash your avocado is where it gets interesting. It might not be a huge difference but try it and taste it for yourself. The most obvious and common one is cutting your avocado or just slicing it and then using a fork to mash it in a bowl. This is the quickest way that most people would do it at home. I mean quick and easy for a snack or to use as a dip. 
I think in restaurants you will more often than not see them use a mortar and pestle to do the job which I think is the more authentic way it is made. Then of course you can try using a potato masher. They all work. 
A handy tip as well to keep the avocado from turning brown is just squeezing a bit of lemon on it and covering in plastic wrap with the wrap touching the guac. Now unless you've kept the gauc in the fridge for days the mild browning doesn't impact the flavor. 
What do you eat it with?
On a low carb or keto diet you are skipping the chips because you want to avoid carbohydrates. The whole food options are raw carrot sticks, cucumbers, bell peppers etc. But if you want to indulge try my keto tortilla chips that pair beautifully with this keto guacamole recipe. 
Another good option are store bought items like pork rinds or low carb tortilla chips. If you are trying to keep the carbs at a minimum you can always skip the red onion in the guac.
Nutrition Info (Per serving)
Calories: 70
Net Carbs: 2g
Carbs: 5g
Fat: 46g
Protein: 1g
Fiber: 3g
This recipe makes 4 servings. Get this recipe on myfitnesspal.
Keto Gaucamole
One of the worlds most popular dips.
Ingredients
1

Avocado

about 250grams

50

grams

Onion

50

grams

Tomato

5

grams

Cilantro/Coriander

1

Tsp

Lime juice

1

clove

garlic

Optional

1/4

Tsp

Cumin

Optional

15

grams

Jalapenos

Optional
Instructions
Cut the avocado in half by running the knife around it. Then remove the seed with the help of the knife (watch video). Then cut the flesh horizontally and vertically to create cubes and then scoop it out with a spoon.

In a large bowl add the avocado and season with salt. Also add in the cumin powder if you decide to use it

Add in the onion, tomato, lime juice and cilantro and give it a good mix and mash. Finely mince the garlic and add it if you are going to use it and also deseed and finely dice the Jalapeno and add that in as well.

Give it all a good final mix and the guacamole is now ready.