Keto Fish with Spring Onion & Ginger
A Chinese Keto Fish Dish
We're making a Keto fish dish today. This is a Chinese dish of stir fry fish with ginger and spring onion. I'll be honest I don't eat fish often. I just am not as enthused about it as I am about chicken or beef or pork or lamb. That's not to say I don't enjoy a good dish dish. I recently did a Keto fish moilee recipe. But today we're going this Chinese style fish dish which is my next fav way to eat fish. I'm a sucker for Chinese food and this dish hits the spot. 
I hope you will give this dish a try and enjoy it as much as I do. 
Is Oyster Sauce Keto? 
Is oyster sauce Keto? This is what I expect the first question to be after watching the video. The answer is YES. At 2g net carbs per tablespoon (18g) it is a Keto friendly condiment. The same goes for Soy sauce. Most people are wary about this but even that is Keto friendly. Of course you have the option to use coconut aminos if you want to avoid the soy. I also expect questions about the MSG I used. Look, there is a lot of fear mongering about it and frankly it's absolutely fine to consume. However if you don't want to just skip it. But please don't buy into the absolute nonsense being serve up about MSG. It's absolutely fine to consume. With everything else in life exercise moderation and you'll be fine. 
This recipe can also be made with chicken, prawns, pork, sliced beef etc. It's a super versatile recipe that is very flexible. Serve with a side of cauliflower rice.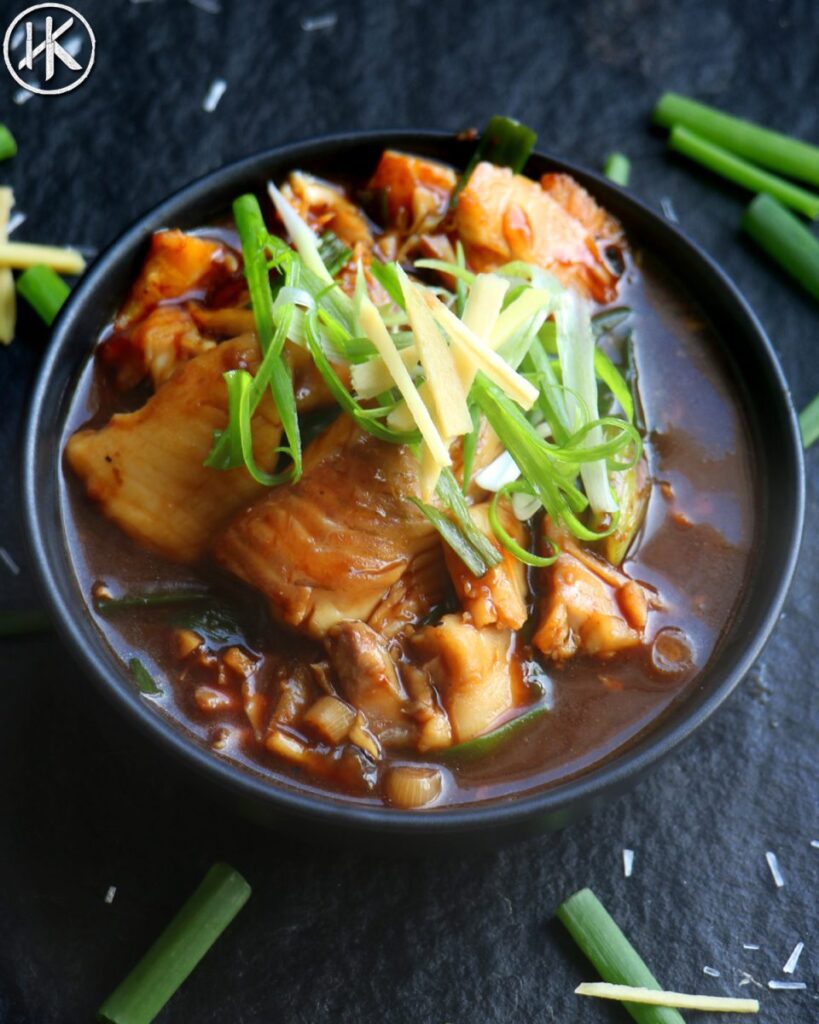 Nutrition Info (Per Serving)
Calories: 199
Protein: 24g
Fat: 10g
Carbs: 4g
Fiber: 0g
Net Carbs: 4g
This recipe makes 4 servings. Get the recipe on myfitnesspal.com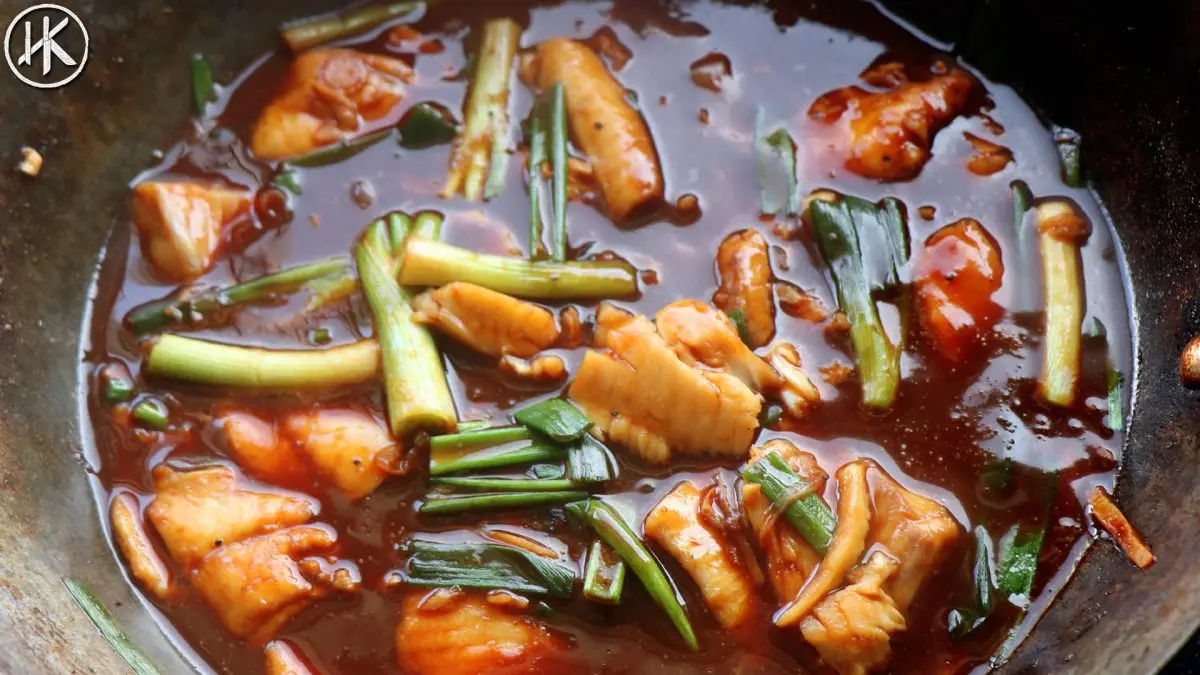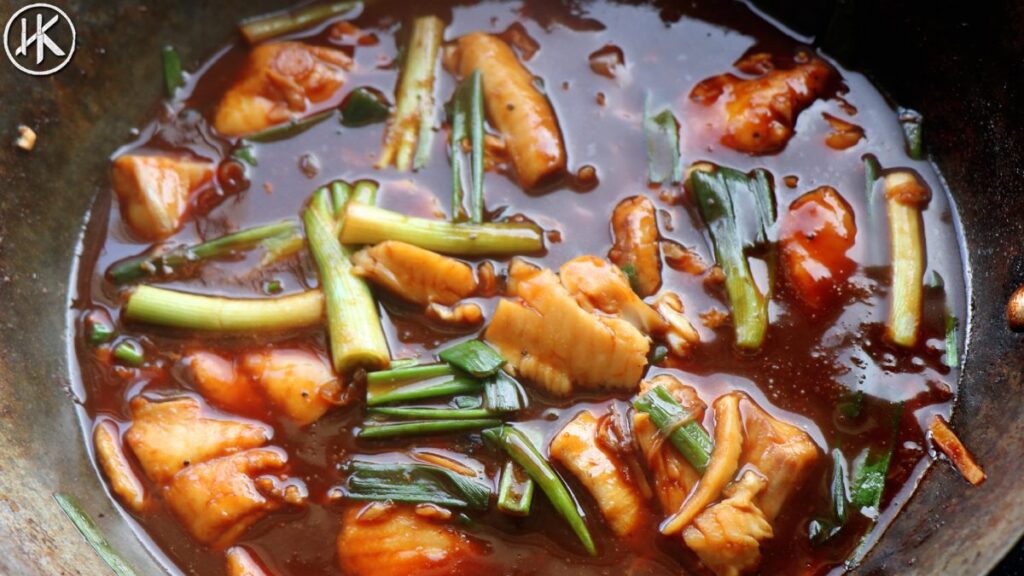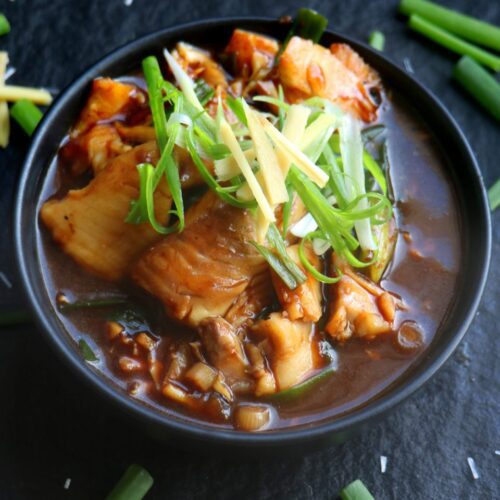 Keto Fish with Spring Onion & Ginger
A simple Chinese Keto fish stir fry with ginger and spring onion
Ingredients
500

grams

Fish Filets

I used fresh Tilapia

1

Tbsp

Soya Sauce

1

Tbsp

Oyster Sauce

1

Tbsp

Cooking Sake

1

Tsp

Toasted Sesame Oil

1/2

Tsp

Black Pepper

1/2

Tsp

MSG

Optional

2

Tsp

Cornflour

Optional AND NOT KETO!!!! This ingredient is for non Keto people

10

grams

Ginger

Extra for garnish

10

grams

garlic

50

grams

Spring Onion

Extra for garnish

2

Tbsp

olive oil

Water as needed

About 400ml should do
Instructions
Peel the ginger and julienne it. Roughly chop the garlic. Chop the spring onion what roughly and then cut the green parts into 1 inch pieces.

Cut the fish filet into 1" pieces and marinate with the soya sauce, oyster sauce, cooking sake, sesame oil, pepper and MSG.

Heat the oil in your wok and fry the ginger, garlic and spring onion whites.

Once the garlic starts to brown add in the fish and fry before adding in the spring onion greens.

Deglaze with water bring up to a boil.

Taste the sauce for seasoning and then mix the cornflour with water or use your Keto thickener and add back to the dish.

Cook till thickened and then serve.

Enjoy with cauliflower rice or soup style with a spoon.