Time to bake another Keto bread, this time with coconut flour
Today we're baking bread, coconut flour keto bread to be precise. I realize I've done many bread recipes and there are always people asking for alternative methods, sometimes it's a different flour or sometimes it's not having an oven or a microwave. So today we're doing a loaf made out of coconut flour which will complete our trilogy of almond flour bread, peanut butter bread and now coconut flour bread.
Ain't no body got time to bake!
Well if baking a whole loaf of bread is something you don't have the time or inclination for then you can always use our almond flour mug bread or coconut flour mug bread recipe which is made in less than 2 minutes in the microwave. Though I will say this bread is pretty delicious and is worth baking a loaf on a Sunday so that you have bread for the rest of the week. Works great for sandwiches or even to make french toast.
A couple of tips and some troubleshooting
Now given that many folks don't have the exact same ingredients I do, especially with things like the psyillium husk which varies across brands, there seem to be a few problem areas I would like to address. A few folks mentioned that their psyllium husk because too rigid and almost impossible to mix, in that case try using a blender to get everything incorporated together. However the best way to avoid any problems is perhaps to mix the dry psyillium husk in with the other ingredients, then add the hot water to that mixture and then blend in the eggs and the oil to it. I think this should solve all conceivable issues while making this bread.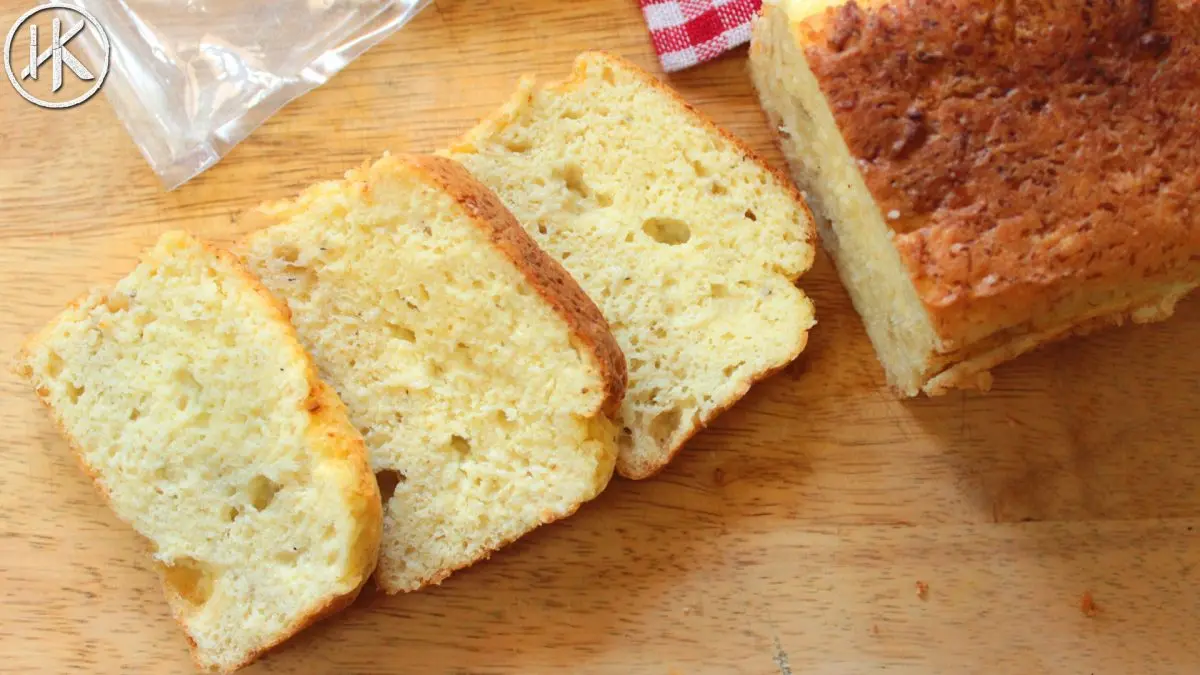 Nutrition Info (Per serving)
Calories: 174
Net Carbs: 2g
Carbs: 4g
Fat: 15g
Protein: 7g
Fiber: 2g
Macros are for 1 slice. Cut the loaf into 12 slices. Get this recipe on myfitnesspal.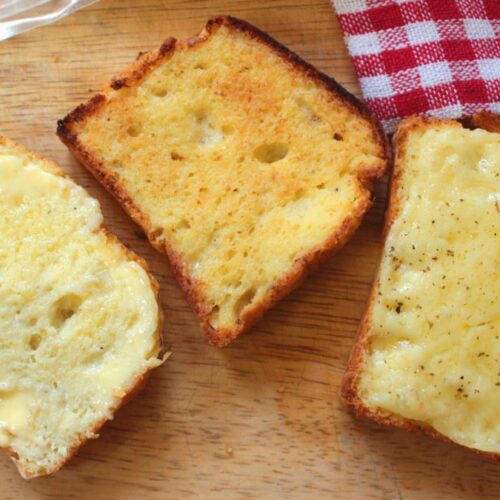 Keto Coconut Flour Bread
A gluten free, low carb bread that's soft and fluffy.
Instructions
Add the warm water to the psyillium husk and set aside.

In a bowl mix the coconut flour, xanthan gum, baking powder and salt

In another bowl whisk the eggs along with the olive oil

Add the psyillium husk to the eat mixture and beat well.

Finally add in the rest of the dry ingredients and beat till all well combined

Pour the mixture into a loaf tin lined with parchment paper and well greased up.

Bake for 40 minutes at 170C in a pre-heated oven

Remove and allow the bread to cool before removing from the loaf tin

Slice into 12 slices and serve.