Another Keto butter chicken?
Yes it's another Keto butter chicken recipe! I first made butter chicken on the show for guitarist Andy James when we were still doing band interviews. The 2nd time was when I baconized it for Bacon tadka. The 3rd time was my special White Butter Chicken which was for my Keto peeps. Today I'm making another version of this Indian classic. So what's different you ask? Well for starters I'm bringing back the tomatoes (skipped this in my White butter chicken recipe) and I'm also making a sort of cheats/easy to cook version of it. So it's butter chicken, easy to make, in 1 pot and Keto friendly. You can serve this with some cauliflower rice or my Keto naan. It will be perfect!
Isn't butter chicken supposed to be red or orange in colour?
Your typical butter chicken has a more orange colour and that's determined by the ratio of cream to tomatoes. Tomato puree is red and the white from the cream turns it orange. Even though I did add tomatoes in this recipe I added a whole lot more cream and if you noticed, the colour of the puree itself was quite light. When I use tomato puree from a can/box it's a much darker red which gives it a more orange colour. Of course none of this matters at the end of the day, it's all about the tastes. Also the kasuri methi or dried fenugreek leaves are an integral part of this dish and the signature flavour of butter chicken. Without that, it's just a chicken curry really. You can also replace the chicken with paneer in this recipe for a vegetarian version. A quick substitute of tofu, coconut cream, olive oil and you'll have a vegan version too. So enjoy!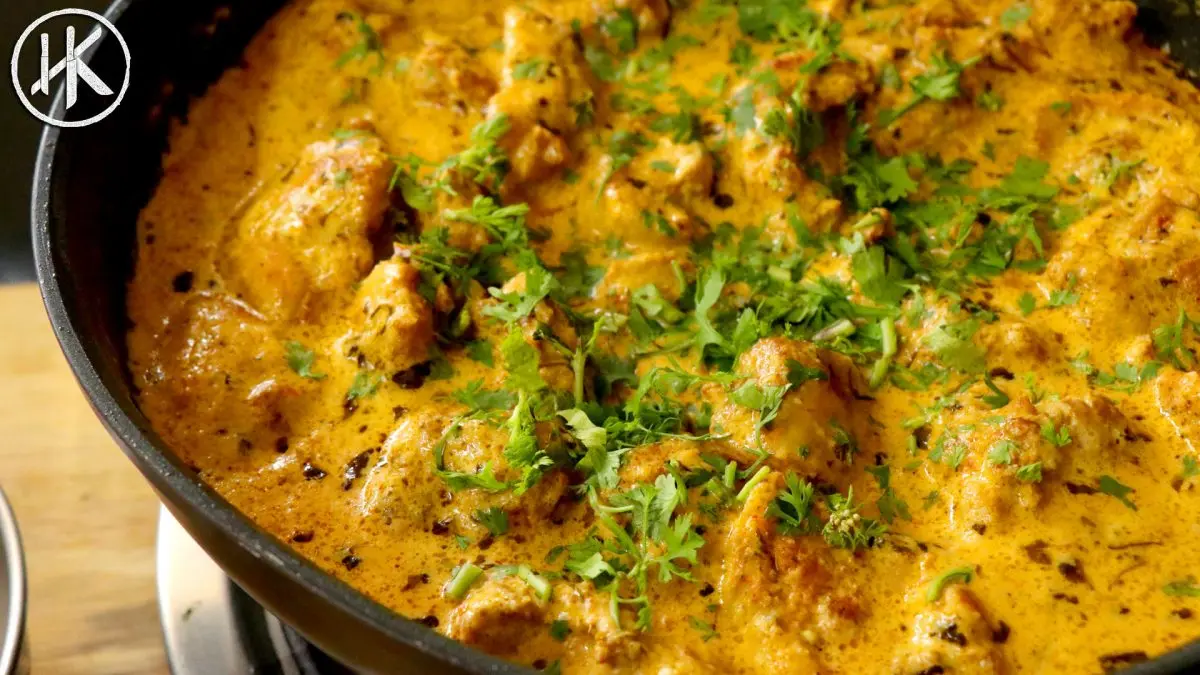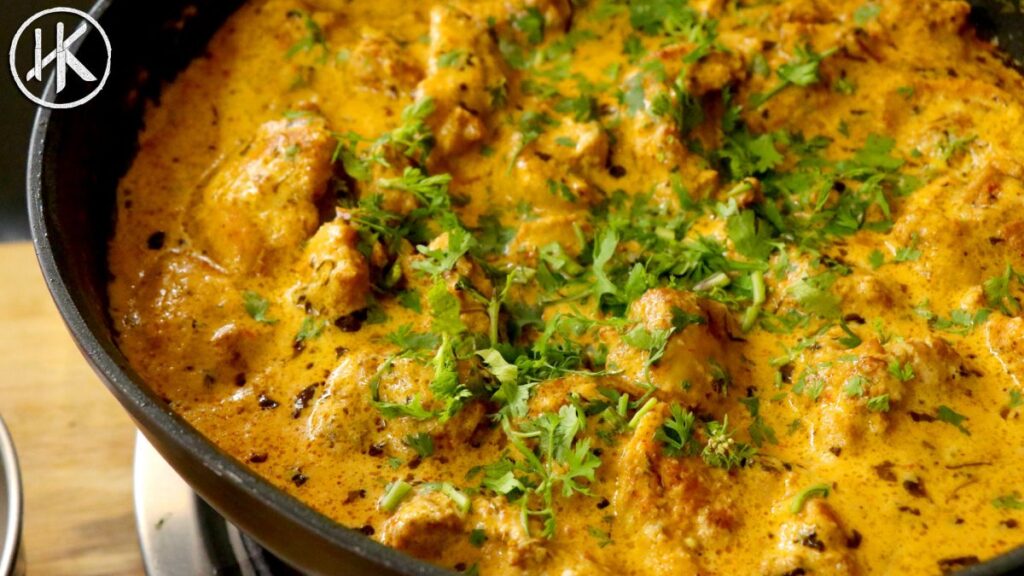 Nutrition Info (Per serving)
Calories: 676
Net Carbs: 7g
Carbs: 9g
Fat: 49g
Protein: 48g
Fiber: 2g
This recipe makes 2 servings. Get this recipe on myfitnesspal.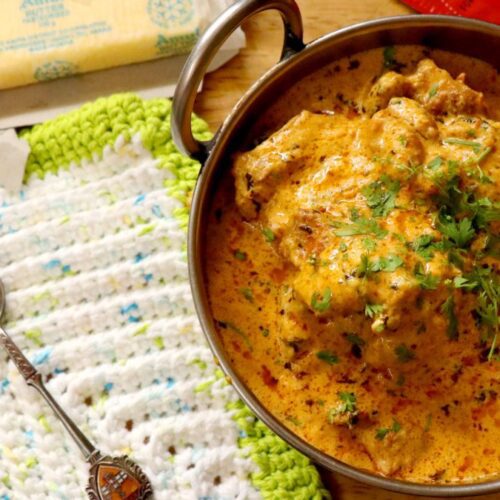 Keto Butter Chicken
An authentic butter chicken recipe that's Keto friendly
Instructions
Blend the ginger, garlic, onion and tomato into a puree.

Cut the chicken into bite size pieces and marinate with the kasuri methi, salt, chilly powder, tumeric, garam masala and cumin powder.

Heat the olive oil in a pan and fry the chicken, allow the chicken to sit without moving so that you get colour on one side.

Flip each piece and while it's cooking add the butter at different spots in the pan. The give it all a good mix.

Add in the puree and rinse out the blender with some water. Cover and cook for 10 minutes so that the spices and tomato can be cooked out.

Once it's done turn off the heat and add in the heavy cream. (you can also cook it with the cream for a few minutes if you like) and then finish with coriander.

Serve with Keto naan or cauliflower rice.