Beef and Broccoli Stir Fry with Oyster Mushrooms
It's time to wok and roll
Beef and Broccoli is a classic combination. Throw in some mushrooms and you've got everything for the perfect Asian style stir fry. What I love about Asian food is how flavourful it is, the umami it has which really hits all the check marks for a good dish. So sit back and enjoy the video.
All beefed up
For this recipe you are going to want to use a lean cut of beef, something that will cook quickly and be tender. In India, my only option is tenderloin which works best with this recipe. The meat cooks quickly and it's tender. You also want to really caramelize the oyster mushrooms to give it a lovely meaty flavour and texture. Oyster mushrooms are really underrated and are probably my favourite of all mushrooms.
I've also got a bunch of other beefy recipes for you. Try my Keto chilli con carne that's an amazing one pot meal. There is always my blue cheese burgers if you miss burgers on Keto. Finally you can just try my version of steak with a delicious herb butter.
Looking for something more like a Keto meal? I'd saw just throw in some coconut milk and you've got yourself a Keto curry. You can pair this with some zucchini noodles or make yourself the perfect cauliflower rice to go with it,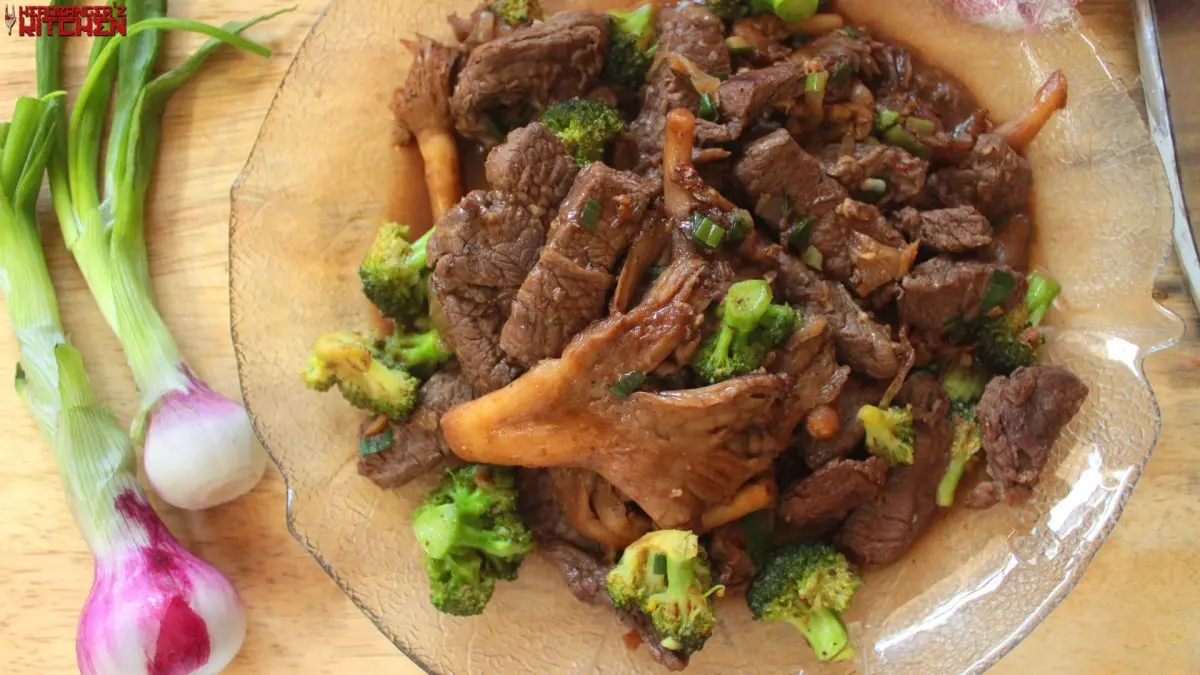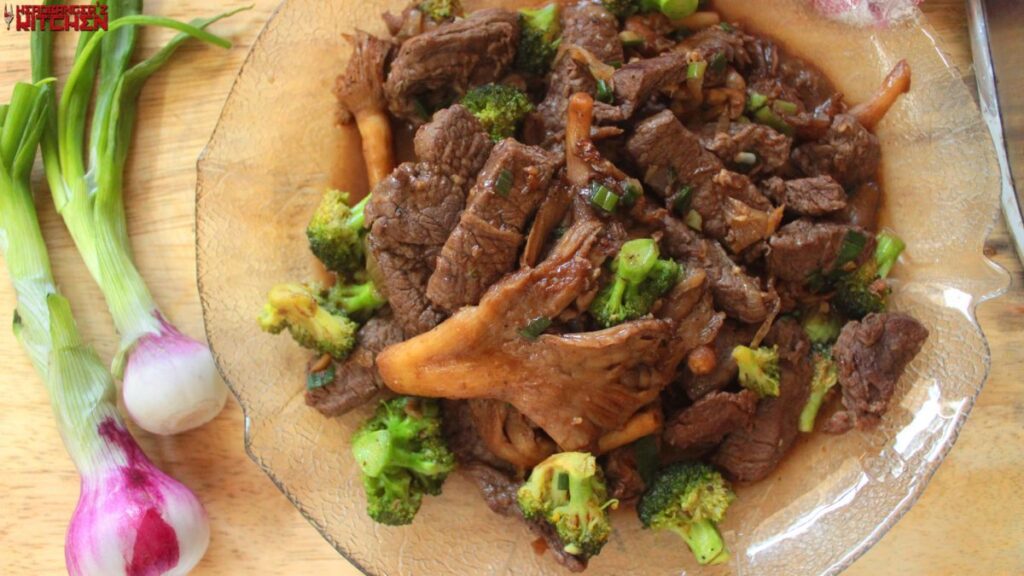 Nutrition Info (Per serving)
Calories: 466
Net Carbs: 5g
Carbs: 8g
Fat: 32g
Protein: 37g
Fiber: 3g
This recipe makes 2 serving. Get this recipe on myfitnesspal.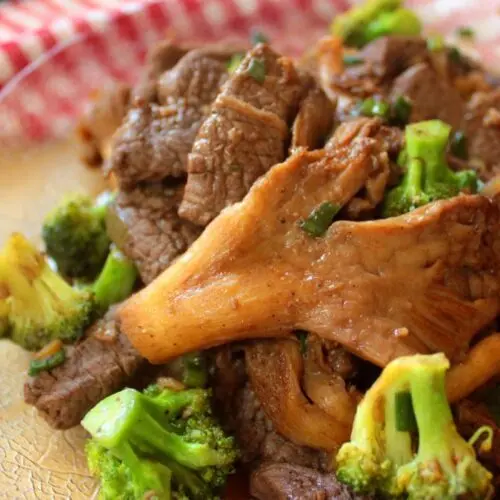 Beef and Broccoli Stir Fry with Oyster Mushrooms
Wok fried beef, broccoli and oyster mushrooms.
Instructions
Heat the olive oil and butter in a wok and stir fry the spring onion white, garlic and ginger.

Add in the mushrooms and sautee till they start to caramelize

Add in the beef and continue frying.

Season with salt, pepper and five spice powder

Microwave the broccoli for 2 minutes and add it to the wok

Add in the vinegar, soya sauce and spring onion green

Stir fry for another minute of a high heat

Serve