Bojack Horseman's Chocolate Chip Pancakes
It's time for more Keto pancakes! And this time I'm taking inspiration from Youtube legend, Binging with Babish and making Bojack Horseman's chocolate chip pancakes. If you have no clue what either of those are, let me bring you up to speed. Binging with Babish a Youtube show where host Andrew Rea alias Oliver Babish re-creates food from famous movies and TV shows. Bojack Horseman is a Netflix show and on the show Bojack makes some chocolate chip pancakes. So I'm making a Keto version of those pancakes. And that's not all, I'm making one version with coconut flour and another with almond flour. Enjoy!
Of Flours and Sweeteners
Let's start with the flours. My Indian readers can refer to my Keto shopping guide for where to source both. In terms of the sweeteners I used the Lankato maple flavoured syrup which is Keto friendly. However a good alternative is a few drops of stevia or a tsp of erythritol just for a bit of sweetness. You can also make this recipe dairy free by replacing the heavy whipping cream with some coconut cream.
When it comes to chocolate I used Lily's stevia sweetened chocolate chips. There are other companies that make these as well so anything that is available will do. If you live in a country where you don't get stevia sweetened chocolate you can use Lindt 85% or 90% instead, just remember that they will have more carbs per serving.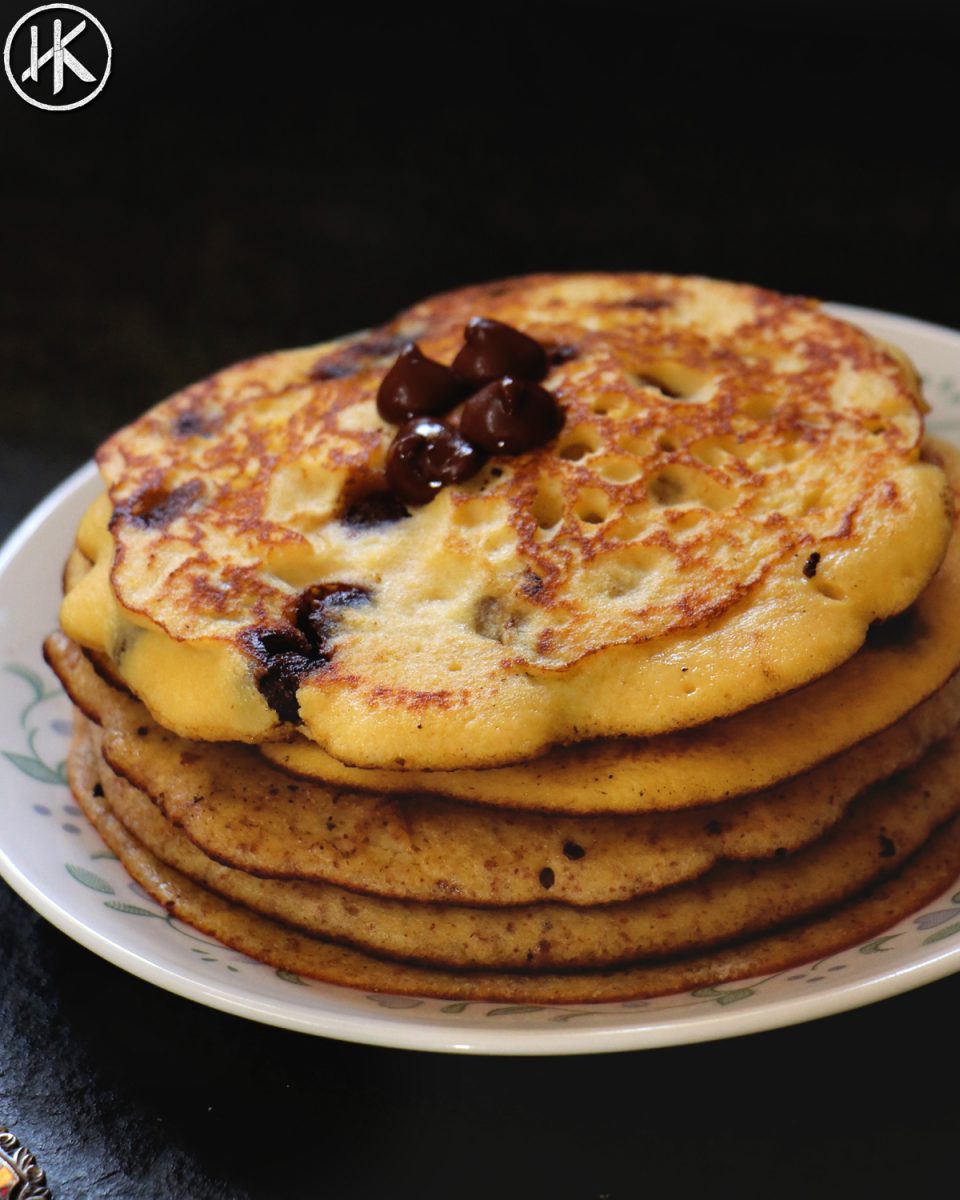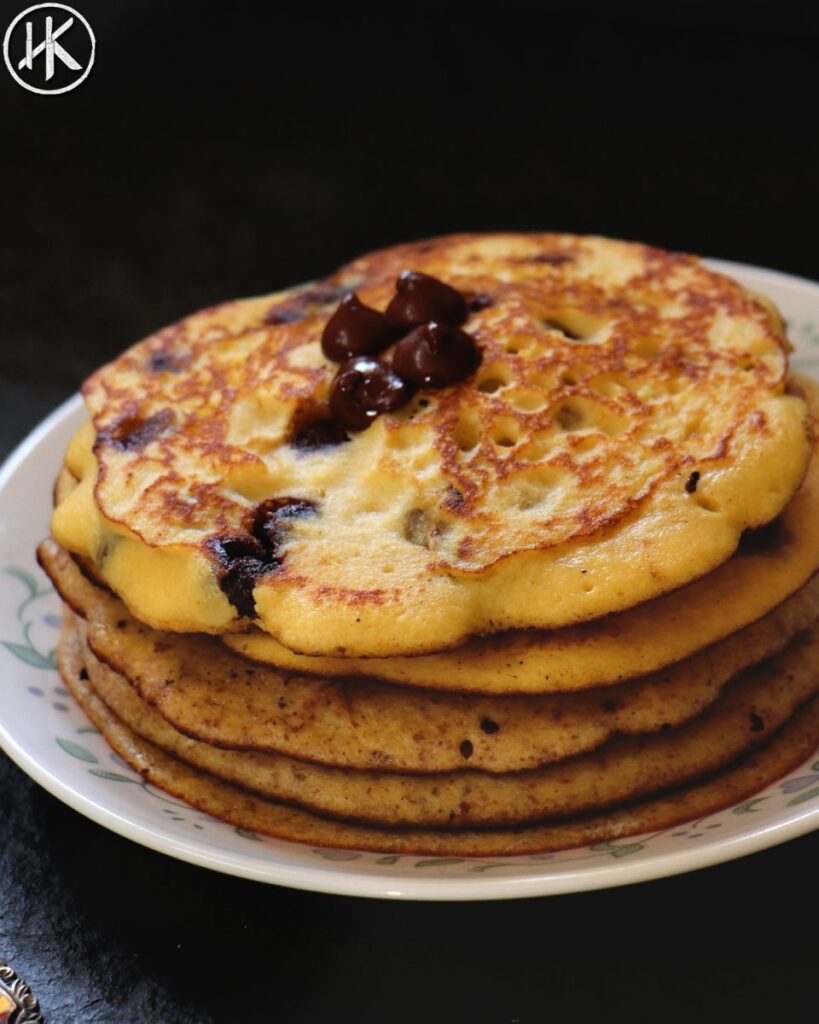 Nutrition Info (Per serving) – Almond Flour
Calories: 161
Net Carbs: 2g
Carbs: 4g
Fat: 14g
Protein: 7g
Fiber: 2g
This recipe makes 3 servings. 1 serving = 1 pancake. Get this recipe on myfitnesspal.
Nutrition Info (Per serving) – Coconut Flour
Calories: 121
Net Carbs: 2g
Carbs: 5g
Fat: 9g
Protein: 4g
Fiber: 3g
This recipe makes 2 servings. 1 serving = 1 pancake. Get this recipe on myfitnesspal.
Both the above macros are WITHOUT the chocolate chips because I thought I'd leave that open to people in case they want to replace the chocolate chips with something else. You could use blueberries, maybe some other berries. It's better to have a blank canvas to work with I feel. Either way just weight out the chocolate chips, scan the barcode on the bag and input them separately. It's pretty easy. The macros also do not include any butter/oil used to cook the pancakes.
Keto Pancakes
Inspired by the pancakes made by BoJack Horseman on Netflix.
Instructions
The method of making both pancakes is pretty much the same. Mix all the ingredients in a bowl. I would recommend sifting your coconut flour and even almond flour if you can. Either add all dry ingredients first to the bowl and then the wet ones or add the wet ones first, give it a good mix and then add the dry ones and mix again. Now honestly either way is fine.

Now cook the pancakes in some butter or olive oil/avocado oil in a frying pan. Once the butter melts pour in a ladle of the pancake batter, keep the heat on low/medium. Once you pour the batter sprinkle the chocolate chips on top and cover and cook with a lid for like 2 minutes and then you can flip the pancake over and cook for about 30-45 seconds before removing.

You can mix the chocolate chips in with the batter but from my own trials I much preferred adding them later. Either way it's your choice. Cook all the pancakes and serve with butter and Keto friendly syrup. Enjoy!