Home style Keto Chicken Curry
You can never have too much curry can you? In the early days of Headbanger's Kitchen I did a creamy chicken curry recipe.  I even did a curry week on the show in 2017 (I think). These have largely been creamy or coconut based curries. I was inspired by a recently beef dish I made for my wife (which I will make on the show soon as well) and decided I wanted to do a chicken curry that was simple, easy and delicious. Something that has a decent amount of fat but is dairy free and also free from coconut milk or cream. Honestly this is a simple home style curry. It's something you will will served in the home of an Indian family.
Having said that I must also point out that curry is a very generic term and each state of India has it's own cuisine and it's own way of making 'curry'. I guess this would be the most basic and generic form of a classic chicken curry. Anyway enough jibber jabber. Enjoy!
Bhunao the onions, bhunao it all
The cooking down of the onions and tomato is the most important part of this recipe. It's all about developing loads of flavour into the dish. Most versions of this country would have a sort of reinforcement of flavours by adding more ginger garlic paste and dry powder spices into the tomato and onion mixture. I decided to skip this because it's additional carbs that we can avoid and I think when cooked properly you can extract the same kind of flavour. I also avoided using any dry spices like cloves, bay leaves etc which are normally fried along with the onions.  My main motivation was to make this curry recipe as simple as possible. You all know how much I love simple recipes.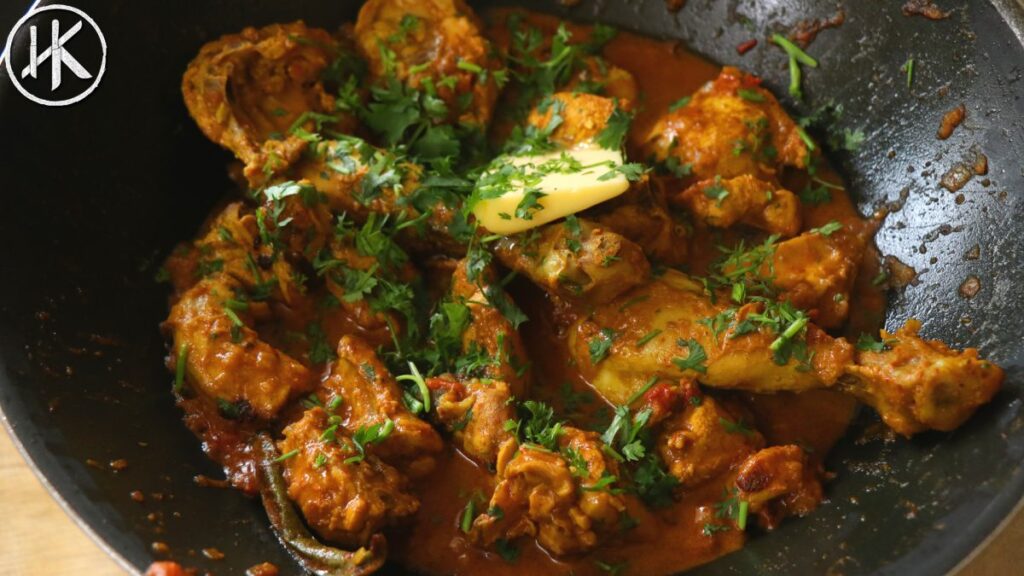 Nutrition Info (Per serving of sauce)
Calories: 121
Net Carbs: 4g
Carbs: 5g
Fat: 11g
Protein: 2g
Fiber: 1g
This recipe makes 4 servings. Get this recipe on myfitnesspal.
I can see that you are wondering as to why I would only give you the macro information for the sauce. There is a method to this madness. It's very hard to calculate the calories and macros for an entire chicken. You might eat a breast piece, you might eat the leg, you might eat the neck and back. The macros and calories for each piece is different. So what I recommend doing is based on what you eat just add the information of just 'boiled chicken' in the app you use to track calories or macros. Alternatively you could make this recipe with say chicken thighs only and then add the macros for the number of thighs you eat. I leave that up to you to figure out. For now I think the macros for the 'gravy' are more important.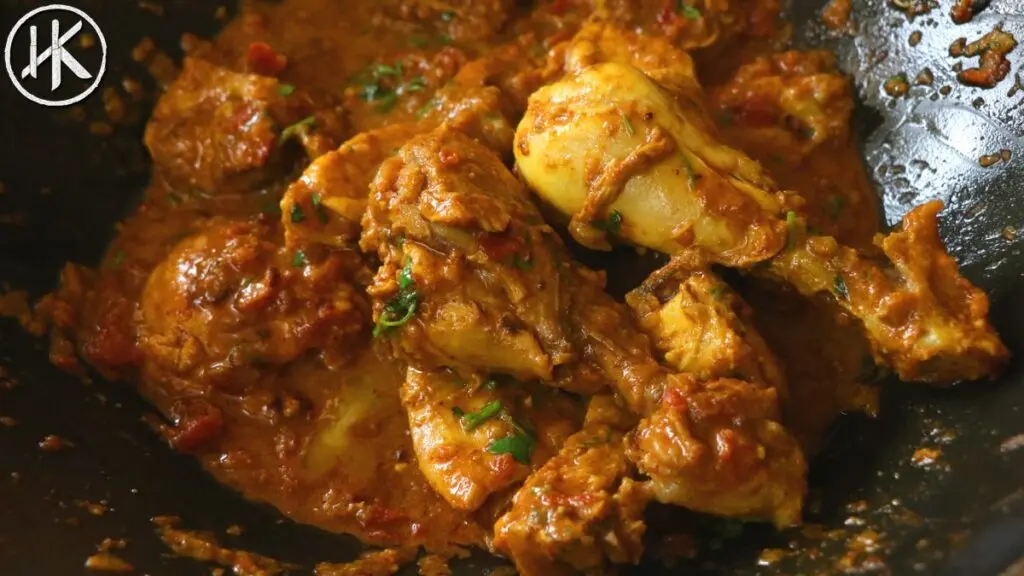 How are my photo skills?
You might have noticed a slight change in the photo styling of this recipe. I'm trying some new stuff. Let me know what you think. Here is another photo of the curry to admire.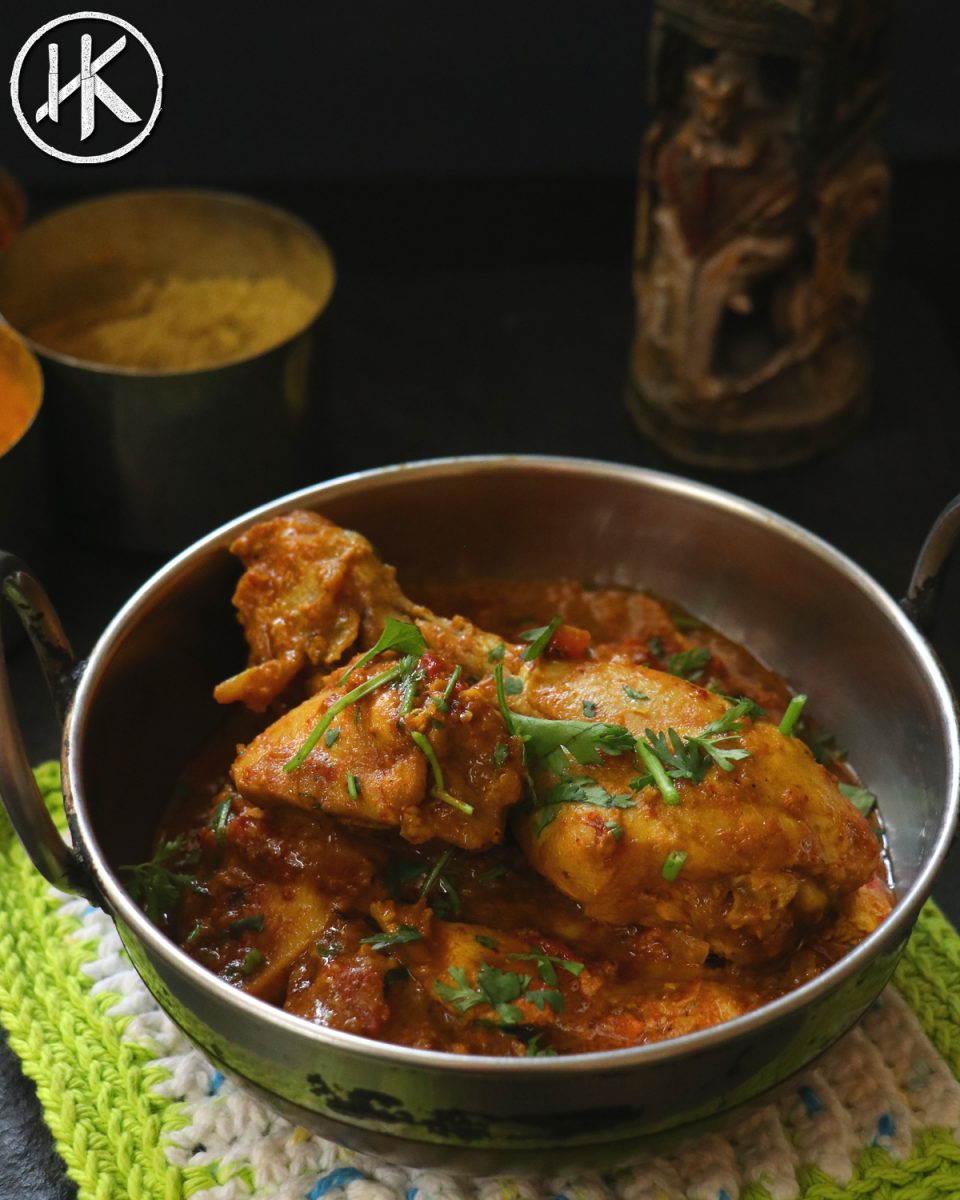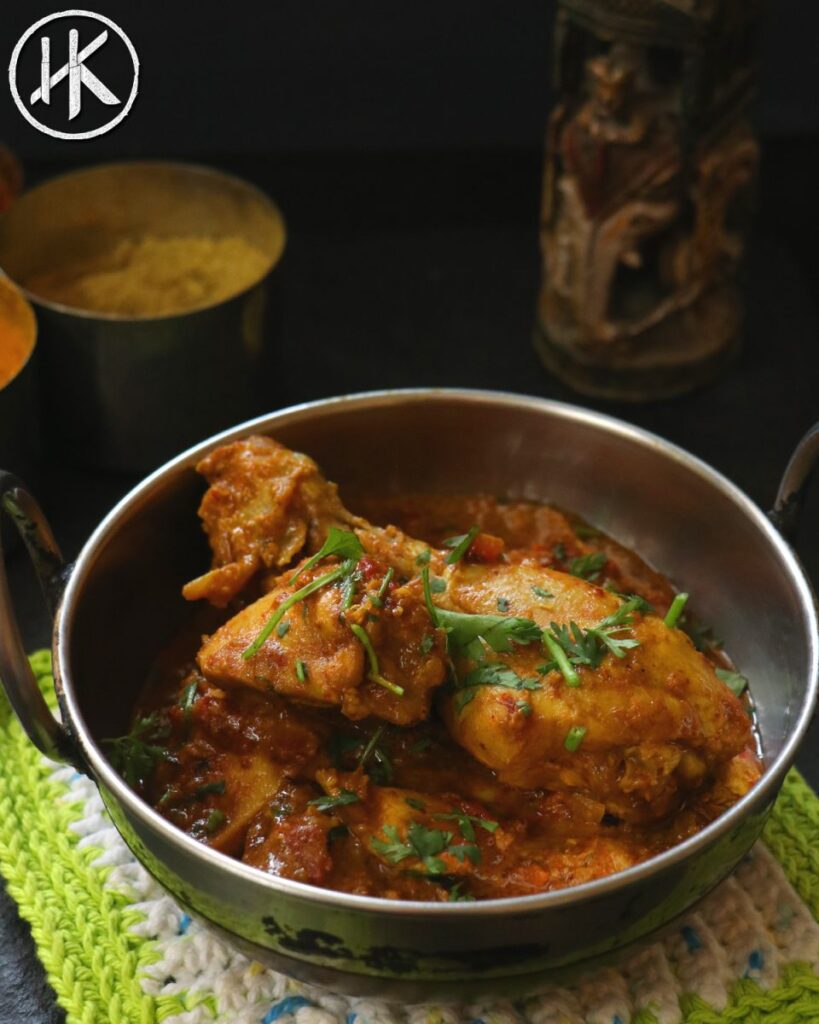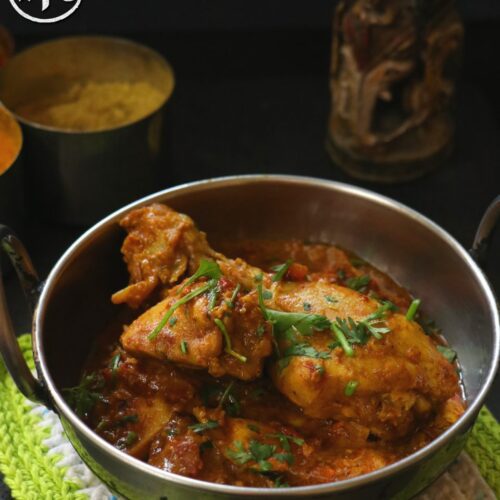 Keto Chicken Curry
A rustic, home style chicken curry
Instructions
In a large bowl mix the yogurt, salt, turmeric, chili powder, coriander powder, garam masala powder, cumin powder, ginger garlic paste and lime juice. Marinate the chicken in this mixture and set aside

Heat the ghee in a heavy bottom saucepan and once it's nice and hot add in the onions. Cook the onions slow and slow till they turn brown. As they start to turn brown add a tbsp of water, cook it out, repeat this process till the onions are broken down into a nice mushy goop.

Then add in the green chilly. Make sure you prick the skin with a knife or chop it up (if you want is spicier). Also add in the tomatoes.

Cook the tomatoes low and slow with the onion till they break down. Use the trick of adding a tablespoon of water, cooking it out and repeating the process. This ensures everything comes together nicely.

Once you have a nice pastey mixture then add in the chicken and give everything a good mix. Make sure you waste none of the marinade and get everything into the pan.

Cook the chicken for a few minutes of a high heat and then rinse out the marinade bowl with some water and add that to the saucepan. Bring to a boil and then lower the heat to medium and cover and cook for 15-20minutes till all the chicken is fully cooked.

Mid way through the process open the lid and give everything a good stir.

Once it's done cooking finish with a tablespoon of butter and some fresh coriander and give it all a final good mix.

Serve with cauliflower rice or Keto naan.