Indian Style Goat Heart
This is the 2nd recipe in the Goat heart 2 ways recipe I did. The first one was a continental style goat heart with cream, cheese and peppers. This one is more of a 'tawa' style recipe. It's basically marinated with some spices and ginger garlic paste. It's then cooked on a nice hot pan  again with some more spices and that's it. A pretty simple recipe. Definitely Keto friendly and healthy as well. Offal is really good for you and I definitely think more people should be eating it. And of course to hit your macros just finish it off with a huge dollop of butter for some good eating.
Cooking with heart
Goat heart doesn't take very long to cook. It's best pan fried in my opinion. There is are some rubbery ends that you need to trim off but apart from that it's really tender and you can cook it like a steak. The longer you cook it (after it's cooked through) the more it will dry out. If you've cooked chicken hearts then it's almost the same except you cook it a bit longer since it's a much bigger piece of meat. I personally prefer to chop it up into small bite size pieces and cook it as compared to cooking the whole heart.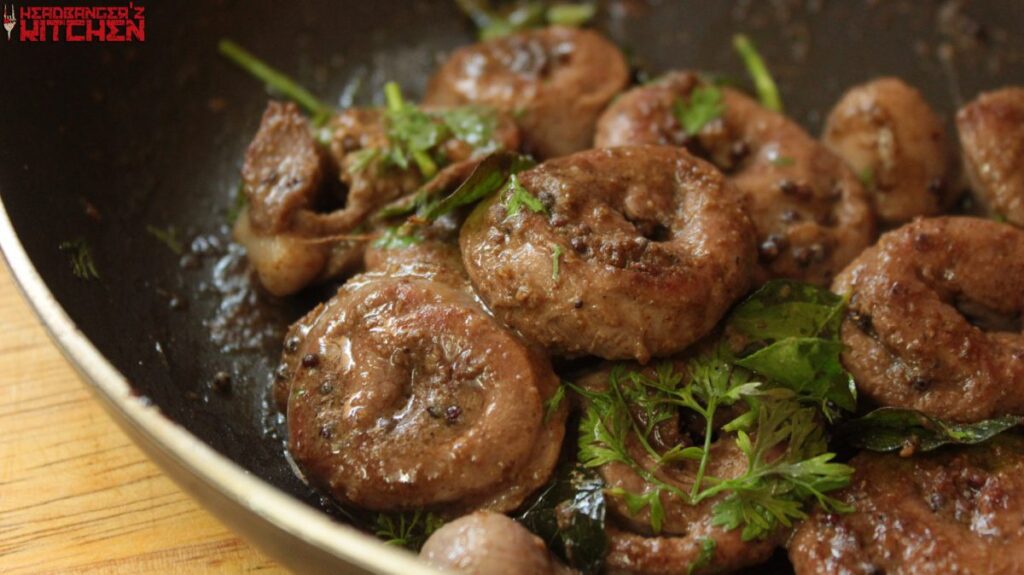 Nutrition Info (Per serving)
Calories: 392
Net Carbs: 5g
Carbs: 6g
Fat: 25g
Protein: 31g
Fiber: 1g
This recipe makes 1 serving. Get this recipe on myfitnesspal.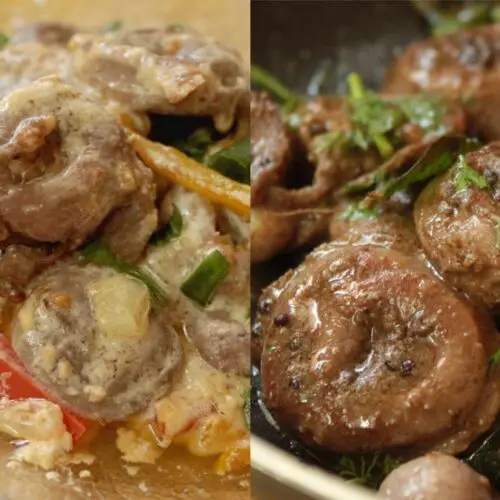 Indian Style Goat Heart
A spiced tawa fried goat heart
Instructions
Marinate the hearts with salt, pepper, cumin powder, garam masala and ginger and garlic paste

Heat the ghee in a frying pan

Fry the mustard seeds, hing and curry leaves

Once the seeds start popping add in the hearts and stir fry till cooked.

Garnish with coriander and serve.