A Caprese Salad is Keto already!
My love affair with the humble Caprese salad started in 2013 when I went to Italy. It's funny because that trip was me and my girlfriend celebrating our 10 year anniversary and I fell in love with food in Italy. The Caprese is just so simple, fresh and high quality ingredients make the best version. That's a truth about food itself, a few, but high quality ingredients and you have magic on a plate. This is my take on the Caprese using the best local stuff I can find. Enjoy!
Make it original
You can also go the original way and use regular tomato and buffalo mozzarella. The only thing you do different is your slice the tomato and the mozzarella and layer them one over the other and pour that dressing over. Easy peasy really. There are people who add avocado to this to up the fat content but I'm not sure how the Italians will react to that. Either way do your thing and enjoy!
You can find more Keto salad recipes in the Keto salad section of my website.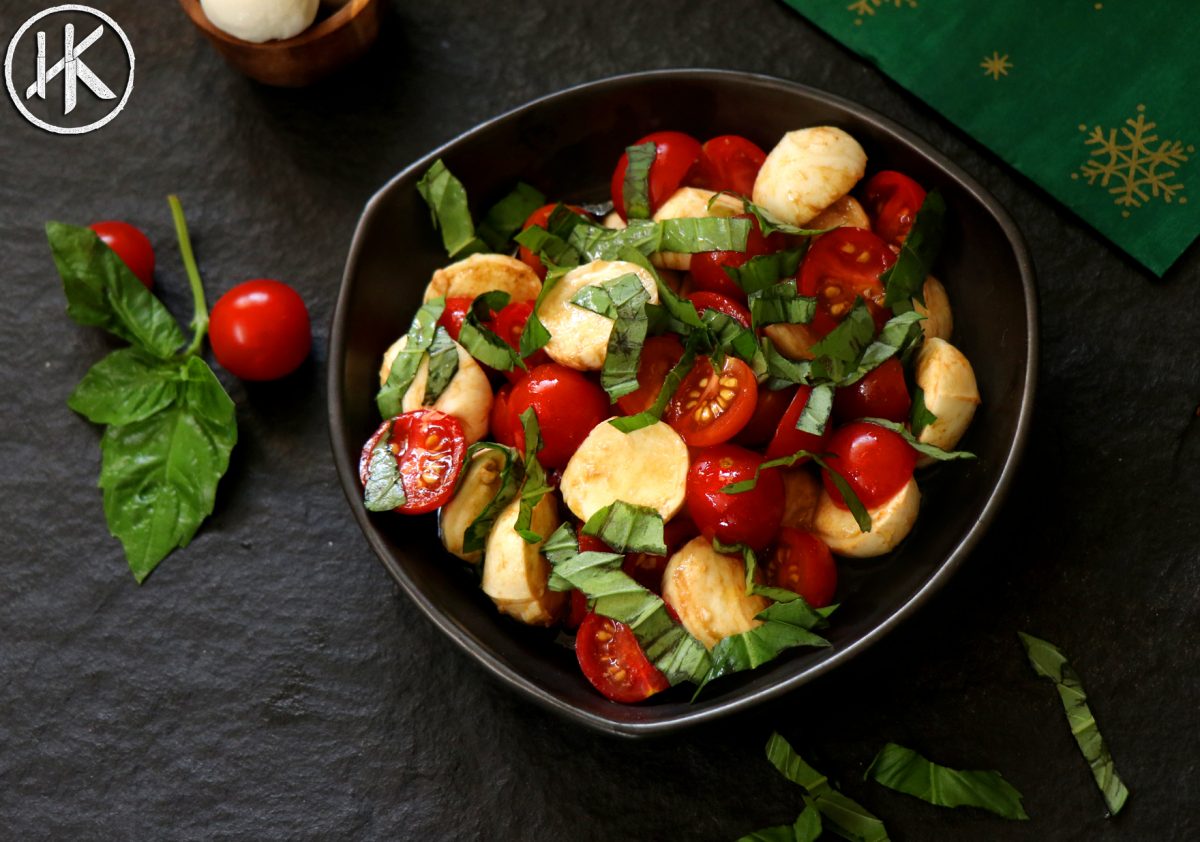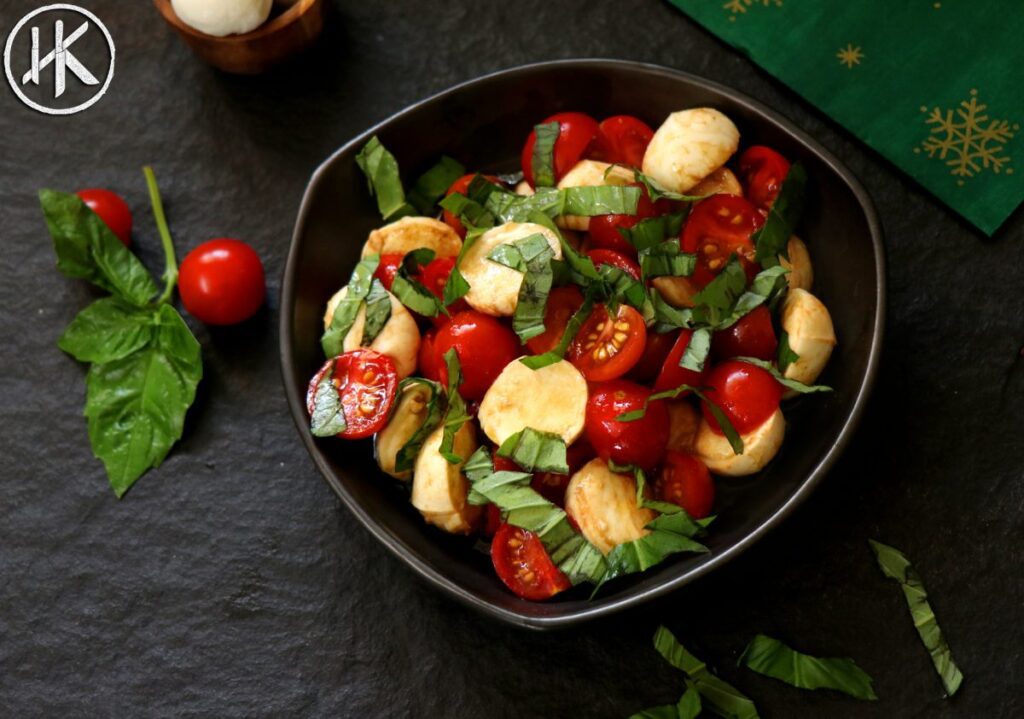 Nutrition Info (Per serving)
Calories: 387
Net Carbs: 6g
Carbs: 7g
Fat: 35g
Protein: 18g
Fiber: 1g
This recipe makes 1 serving. Get this recipe on myfitnesspal.
Caprese Salad
My take on the classic Caprese salad
Ingredients
100

grams

Bocconcini

75

grams

Cherry Tomatoes

1

Tbsp

Extra Virgin Olive Oil

1

Tsp

Balsamic Vinegar

15

grams

Basil

Salt & Pepper to taste
Instructions
Cut the cherry tomatoes and the bocconcini into halves and also chop the basil by placing the leaves on top of each other, then rolling them and then chopping it.

Mix 1 tbsp of olive oil with 1 tsp of balsamic vinegar and salt to taste in a bowl and whisk till emulsified. Add in the cheese, tomatoes and basil and mix well.

Enjoy the salad. This recipe is for 1 serving of the salad, you can make a bigger batch and use as required.