The Easiest Tuna Salad
A 3 ingredient Tuna salad recipe? There couldn't be an easier to make Keto tuna salad. I grew up eating Tuna salad and I shared my mom's Tuna salad recipe a while ago. I did however edit it a bit to take it to the next level and make it a bit more Keto friendly.  This recipe was part of my 3 Ingredient Keto Meal Plan. Enjoy!
Building Your Salad
This recipe is the base. It's more about elements. Meat – Fat – Vegetable. You can swap out the tuna for almost any canned meat. If you have more time you can always buy fresh meat and just give it a quick pan sear. You want to obviously stick to leaner cuts which you can pan fry. So think chicken breast, salmon, sirloin steak etc. There are Keto mayo brands available in the supermarket but you can always make your own mayo at home if you have eggs and oil. I have 2 Keto mayo recipes. The cabbage can be replaced by lettuce or kale. Frankly throw in your fav veggies and take this up a notch.
Btw my secret ingredient in a Tuna salad is boiled eggs!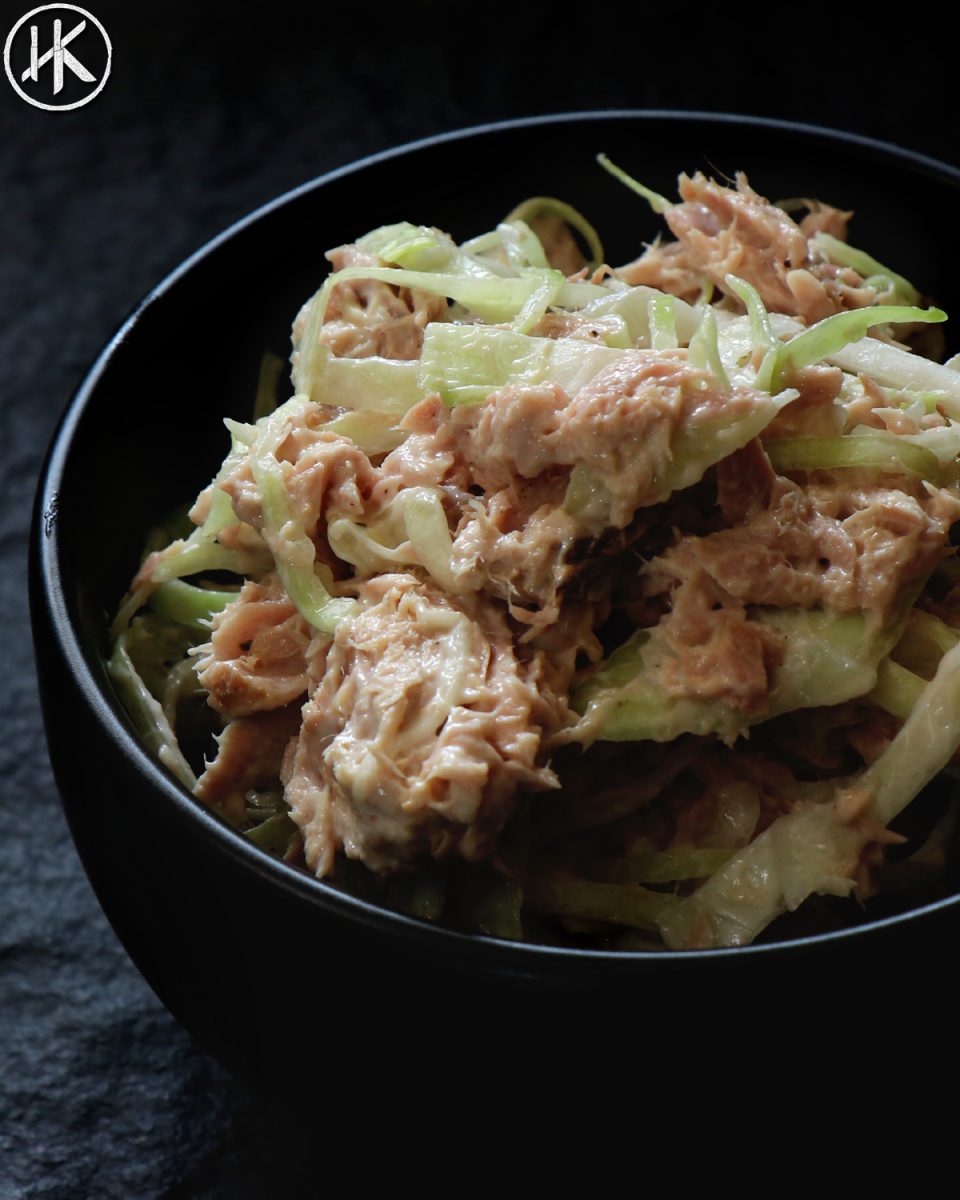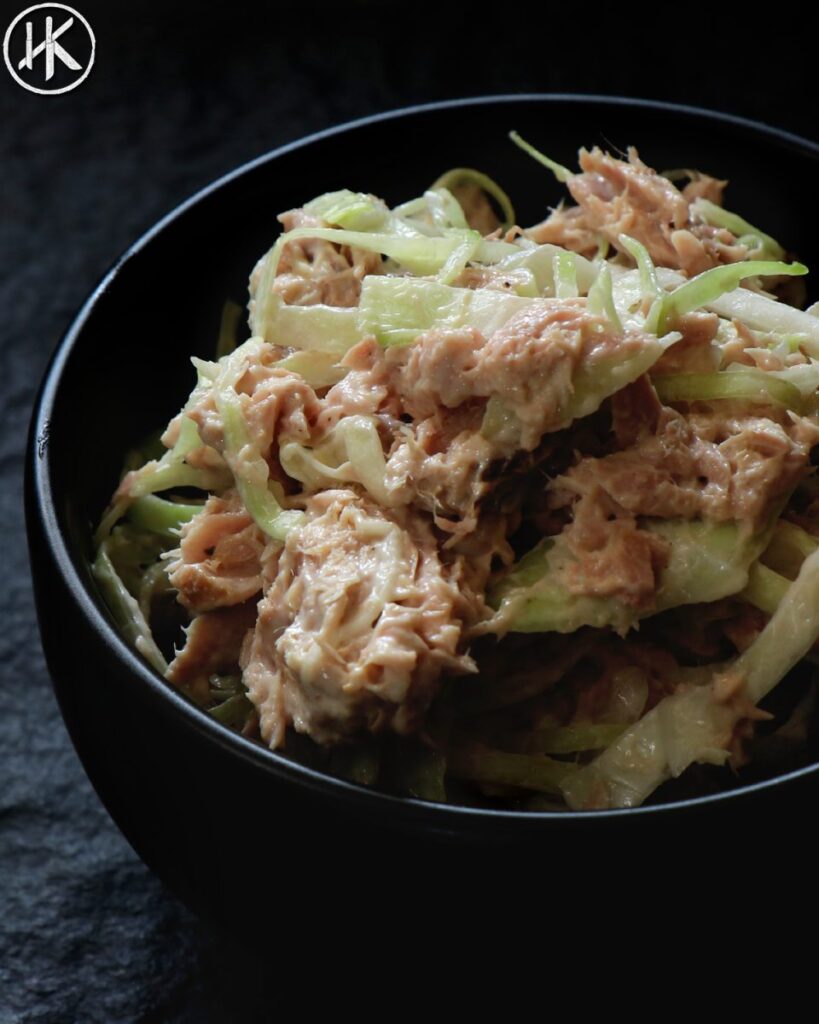 Nutrition Info (Per serving)
Calories: 254
Net Carbs: 2g
Carbs: 4g
Fat: 17
Protein: 20g
Fiber: 2g
This recipe makes 2 servings. Get this recipe on myfitnesspal.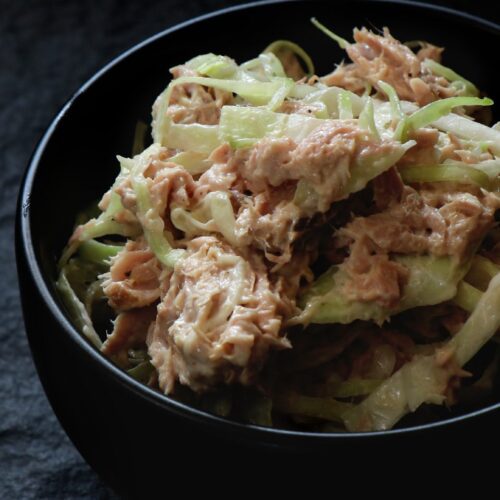 3 Ingredient Tuna Salad
Th easiest tuna salad ever
Instructions
Shred the cabbage using a food processor or slice thinly with a knife. Open the tuna and drain out any liquid. In a large bowl mix the tuna, mayo, cabbage and season with salt and pepper. Give it all a good mix and it's ready.