Make Keto Rice from Pumpkin
Keto Rice without cauliflower?
I know I sound like a broken record saying cauliflower all the time. But today we'll make Keto rice using pumpkin. It's a delicious vegetable and there are many great ways to eat it. You can also use it to make a lot of desserts and bakes. But I'm using it as rice. Now there is going to be some discussion and debate on whether pumpkin is Keto or not. It's a vegetable with a fair amount of carbs and that always leaves the Keto community divided.
But whether you are doing Keto or low carb and whether or not you want to consume pumpkin it's definitely worth trying this if you want to avoid rice.
Pumpkin is hard!
Raw pumpkin is hard which is why I would recommend using the grater attachment on the food processor. You can do it by hand but given how hard it is I see that it's an accident waiting to happen. If you do try to do it with the hand grater be careful and use a cloth to hold the pumpkin down. Similarly if you throw pumpkin chunks in the food processor I don't know if it will rice the same way a cauliflower does. That's why I stick to this method.
Now let's say you aren't sold on the idea of it as 'rice'. That's fine, I get it, rice is rice. But maybe just think of it as using pumpkin in a delicious way and if you enjoy the taste and flavour of pumpkin it's a great option. Use this in salads, use it to make a rice bowl and so on and so forth. This way you just making a tasty dish with riced pumpkin.
Nutrition Info
There are no macros as such, you just weigh the raw pumpkin and the amount of butter/oil you use and add that to your app.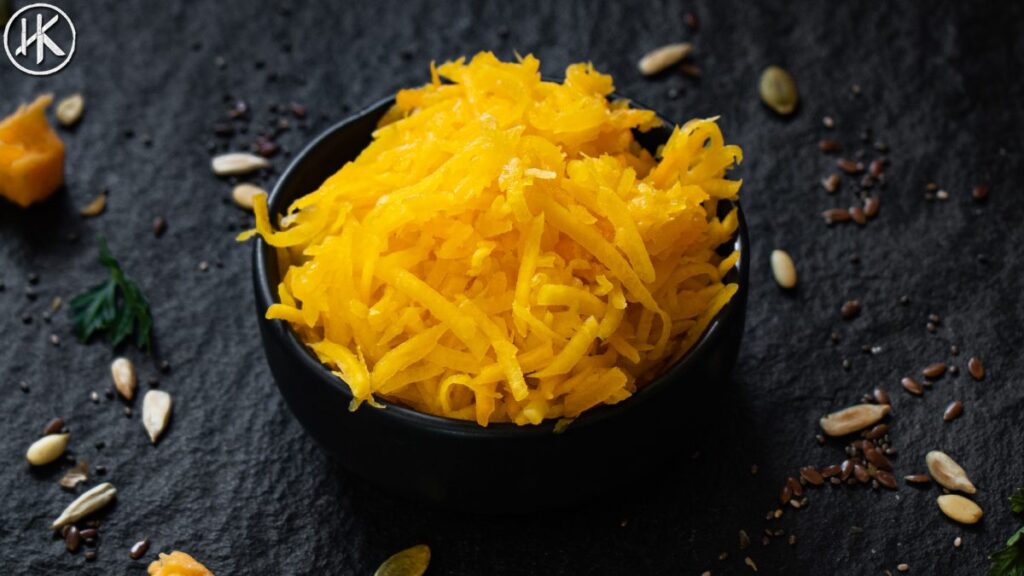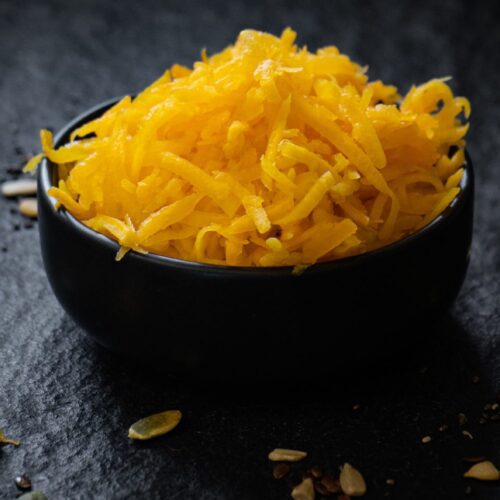 Make Keto Rice from Pumpkin
Easy Keto rice made with pumpkin
Ingredients
500

grams

Raw Pumpkin

1

Tbsp

Butter

Salt to Taste
Instructions
Cut the pumpkin and scoop out the seeds and pulp. You can save the seeds and roast them with a bit of olive oil and salt for a lovely keto snack.

Using a sharp knife and being very careful remove the outer skin of the pumpkin and then cut it into cubes or pieces that fit into the food processor.

Using the grater attachment of the food processor rice the pumpkin.

Heat the butter in a non stick pan and then add in the pumpkin, season with salt and give it a good mix.

Cover and cook till it's tender.

Serve with your fav curry or use it to make some Keto rice dishes.