Indian Style low carb rice with Zucchini
Does low carb rice taste like rice? If I'm being honest, no it doesn't. Rice is rice but using vegetables we can make a low carb rice substitute that's both health and delicious and you'll kill that rice craving in an instant. Today we're using zucchini and making and Indian style low carb rice. Enjoy with your favourite curry. This is a super simple process that we use to make the rice. You can use either the yellow or green zucchini. Zucchini btw, is also know as courgette in many parts of the world.
To cook or not to cook!
Zucchini as a vegetable has a lot of water so it's not going to be firm like rice. Which it releases water you can cook it further to dry out the water so it's not a soggy mess. But if you want to have a bit of a bite then I recommend having it raw. It's got a nice fresh taste to it, almost like a cucumber but it holds up much better in dishes.
Now of course if I'm being brutally honest I think this recipe would work out better using cauliflower rice or broccoli rice as they aren't as high in water content as zucchini is. I just kind of went with zucchini but definitely give this a try with either of those.
I would also recommend that once you rice your zucchini you can put it in a tea towel and squeeze out some of the water from it. I haven't tried it but I think you could also try dehydrating it in the oven at a low temperature, but that does feel like a lot of work. Anyway do make sure you cook it on a high heat so you can cook out the water or just give it a quick mix in the heat and then remove it from the stove before it gets too cooked.

Nutrition Info (Per serving)
Calories: 82
Net Carbs: 2g
Carbs: 3g
Fat: 8g
Protein: 1g
Fiber: 1g
This recipe makes 2 servings. Get this recipe on myfitnesspal.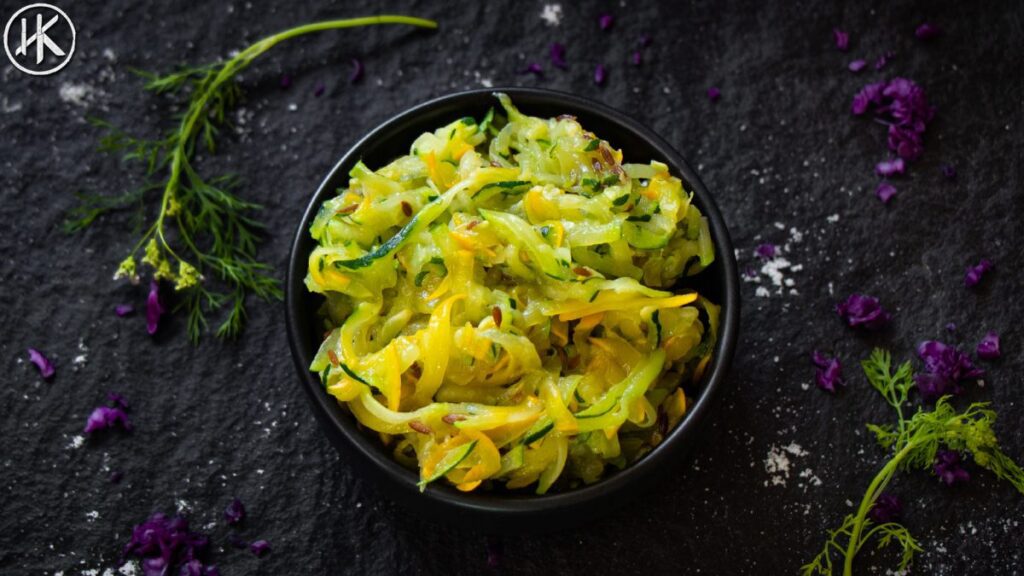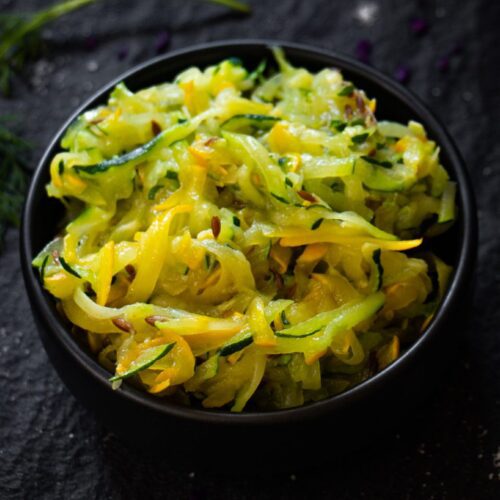 Low Carb Rice
An Indian style preparation of zucchini rice
Ingredients
300

grams

zucchini

1

Tbsp

Ghee

1

Tsp

Cumin Seeds

Salt to Taste
Instructions
Rice the zucchini using your food processor with the grater attachment or just grate it using a hand held grater.

Heat the ghee in your non stock skillet and once it's hot add in the cumin seeds.

As the seeds sizzle add in the zucchini rice and season with salt.

Sautee till the zucchini is done to your liking.

Read the blog post for tips and tricks on making this better.