Peanut Butter Keto Waffles
Keto waffles and a love story
This is a long one, so stay with me. Growing up in my house, we had one of those multi-purpose sandwich grills with interchangeable plates. They could be used as a panini press, to grill meat and to make waffles! My mother had a secret recipe that made the most incredible waffles, served with butter and pancake syrup and a side of pork sausages. When I'd just met my then girlfriend, Deepti, I invited her over for a waffle breakfast. She fell in love with them, and consequently, me, and we built a relationship on a strong foundation on crisp-yet-fluffy waffles and oodles of butter. A couple of years after, the waffle machine went kaput; our relationship, thankfully, did not. Yet, it must be said, I promised poor Deepti waffles every week, but they never arrived. Nevertheless, she married me, and a few months later we picked up a new waffle machine. But we were also on keto, so I had to find a workaround. After some trial and lots of errors, I found it, the perfect keto waffle – a keto breakfast favourite was born. (And my wife loves me again.)
Low carb peanut butter waffles
In this ridiculously easy recipe, peanut butter provides the stability to the waffle, and also makes a great dessert. It's ideal to use homemade peanut butter, or a brand that is essentially just selling pure peanut butter. Most big brands use unhealthy oils in it as well as sugar, so it's always a better idea to make a batch at home.
Despite the peanut butter, these waffles don't taste overwhelmingly of it, so they're very versatile. Top your waffles with sugar free maple syrup if you can find it where you live, or use whipped cream like I do and some dark chocolate ganache. Whatever it is you choose, I promise you won't for a second miss those wicked refined flour waffles.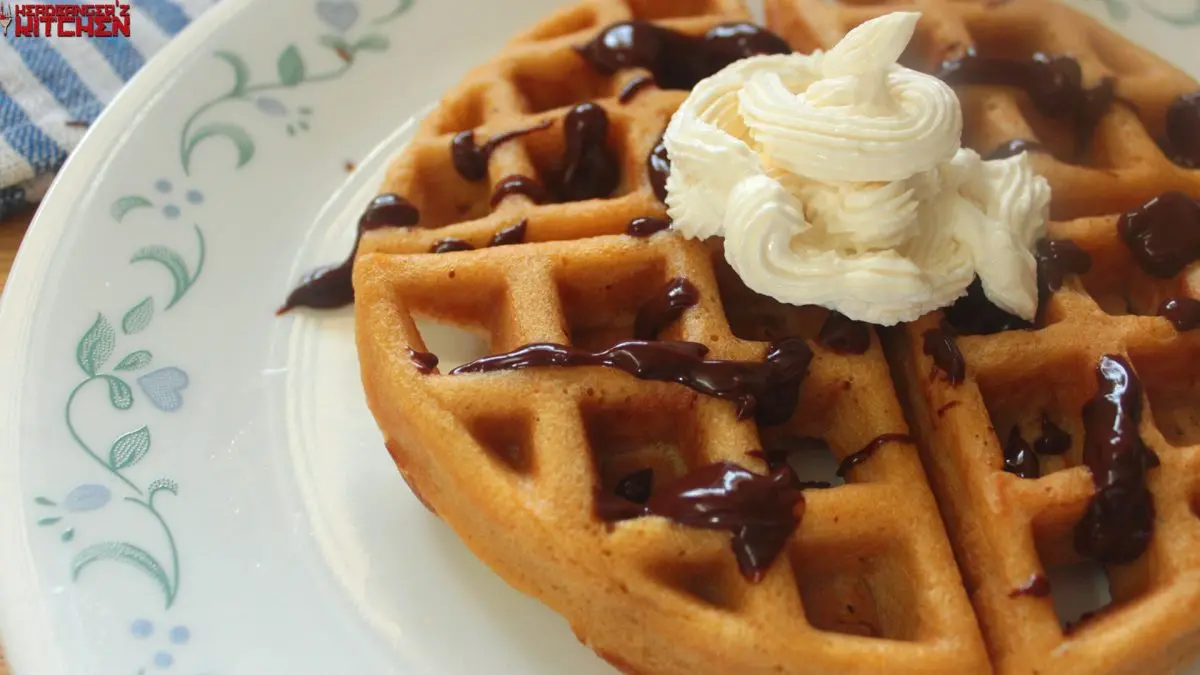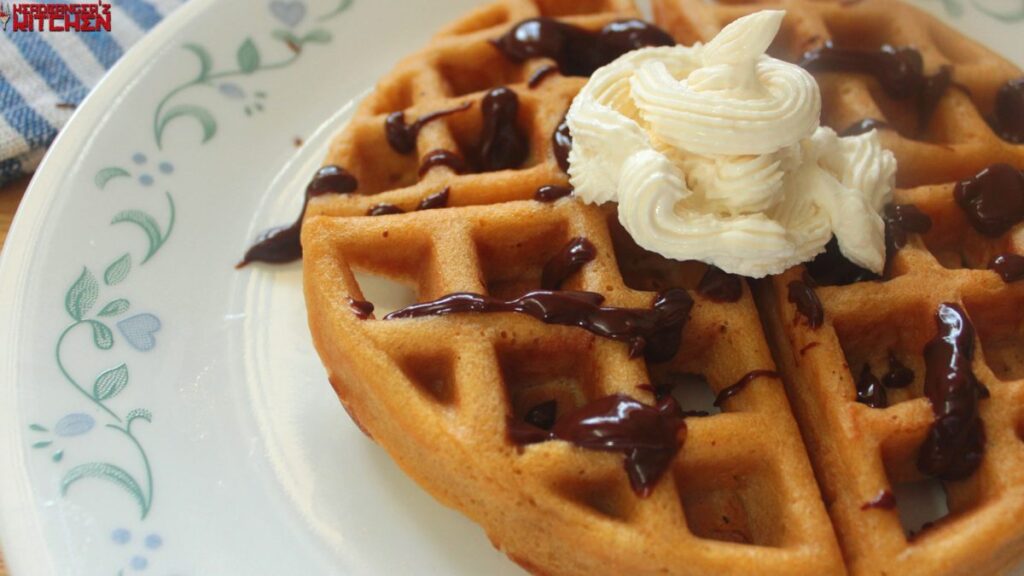 Nutrition Info (Per serving)
Calories: 481
Net Carbs: 7g
Carbs: 11g
Fat: 43g
Protein: 18g
Fiber: 4g
This recipe makes 2 servings. 1 Serving = 1 Full waffle.  Get this recipe on myfitnesspal.
Keto Peanut Butter Waffles
An easy keto breakfast staple that comes together in minutes
Instructions
Microwave the peanut butter, butter and cream cheese in a bowl for 30 seconds and mix well.

Add in the cream, baking powder and stevia and mix well.

Finally add in 2 eggs and mix well.

Ladle the batter into a waffle maker and cook until crisp and golden brown on the outside.
Notes
Serve these waffles with sugar-free maple syrup or chocolate ganache and whipped cream.
Be careful of opening the waffle maker too early to check if they're done.