Pesto Calamari with Chorizo & Feta Salad
A keto salad made with pesto calamari, crispy chorizo and a feta dressing
I love a good salad and this pesto calamari with crispy chorizo and a feta dressing makes an incredible Keto salad. This salad absolutely hits the spot as seafood is a nice light meat and you get your essential fats from the feta dressing and the pesto as well. The chorizo will provide a lovely salty crunch to the dish and the lettuce will bring the freshness. You could add in a few chopped cherry tomatoes if you like or perhaps even some fresh basil leaves. Basically, you can tweak this to your liking.
Making pesto from scratch
While store bought pesto is quite good, it's quite something else to make your own at home. The best part of the home made pesto is that you can tweak it for maximum fat which makes it the perfect keto fat bomb. I'm personally not a fan of popping fat bombs, I'd rather eat food and keeping that in mind the high fat home made pesto really does the job helping keep the fat % up in your recipes. Anyway enough jibber jabber, get my recipe for home made pesto here.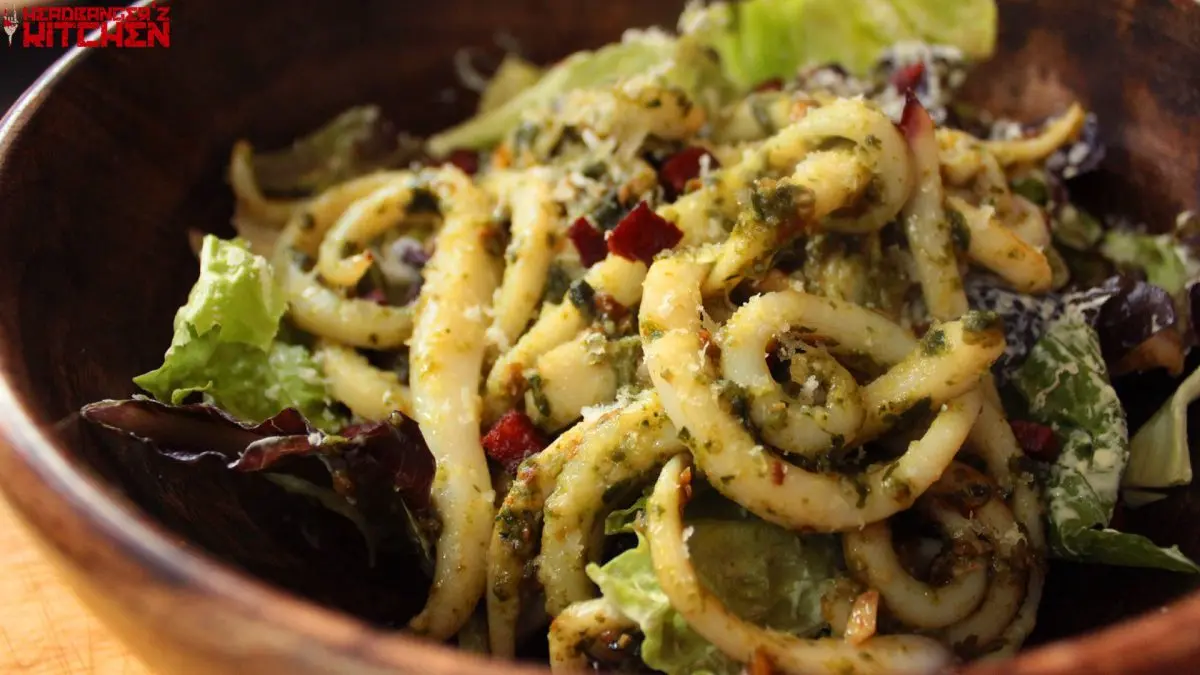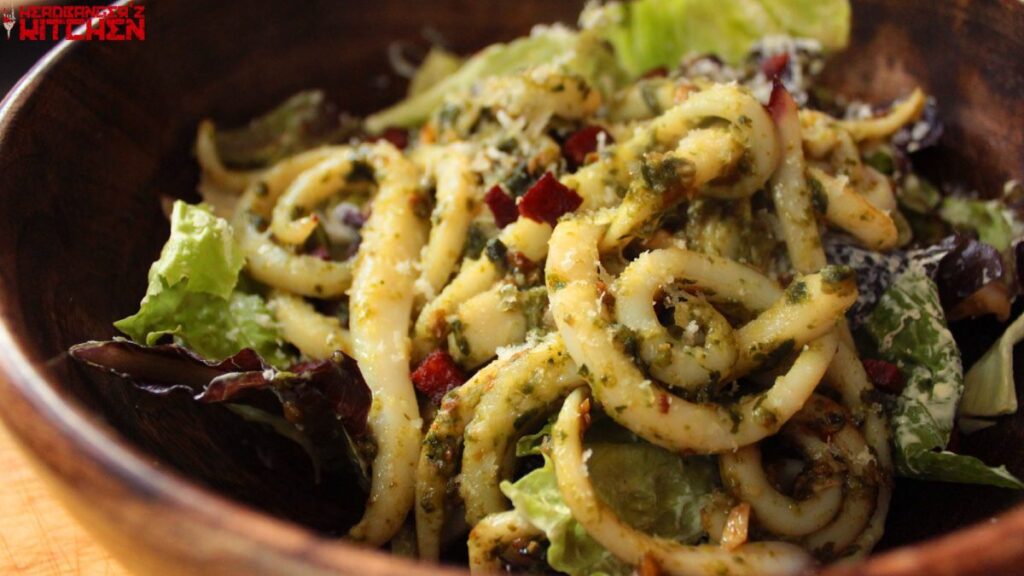 Nutrition Info (Per serving)
Calories: 694
Net Carbs: 4g
Carbs: 5g
Fat: 59g
Protein: 33g
Fiber: 1g
This recipe makes 2 serving.
For the Feta Dressing, Get this recipe on myfitnesspal.
For the Squid/Calamari Salad, Get this recipe on myfitnesspal.
Pesto Calamari with Chorizo & Feta Salad
A delicious keto salad made with some pesto calamari, crispy chorizo and a feta dressing
Ingredients
Feta Dressing
40

grams

Feta Cheese

4

tbsp

olive oil

If you can get avocado oil use that instead

Black Pepper

Salt to Taste

if required
Instructions
Feta Dressing
Mix all the ingredients in a blender till it emulsifies and forms a rich creamy mayo like texture.

Add water to thin or serve/use as is.

Makes 2 servings
Squid/Calamari Salad
Heat Olive oil and butter in a pan.

Add the garlic and cook

Once the garlic starts to brown throw in the squid and stir fry

Add a spoon of pesto and mix well

Add some fresh parmsean on top

Fry the chorizo on the side

Mix the lettuce, chorizo and dressing together

Put the calamari on top and garnish with parmesan and fried chorizo

Serve