Ribs, Coffee, Chocolate & Cherry Tomatoes
These 5 ingredients were the inspiration behind these Keto Ribs. I do the occasional live cooking session on my Youtube channel. There are always fans who want to support the channel and through the superchat feature they pay some money. I always feel like I want t give back something and these folks are asked to give me an ingredient each. Using these ingredients I make a dish on the next live stream. Of course I really had to rack my brains for this recipe given the ingredients.  I've seen chocolate used to make Mole and also seen coffee rubbed ribs and steaks. I took those ideas and created this dish. Enjoy!
The Spice Wuss
If you saw the video you would have seen my reaction to the sauce. It's been a few hours now that I've been able to reflect on the dish. I also got to taste the sauce when it was colder and I think I actually did a good job. Frying the ribs in the butter and the sauce kind of works. It's almost exactly how I make buffalo chicken wings. The butter helps cut the heat from the sauce and that's exactly what happened here. More sauce if you want it spicy but I think it works great.
I still haven't used the half of the sauce which I added the peanut butter to but I expect to marinate some chicken in that. Then I will oven roast the chicken. Should be fun. I'll keep you posted on my Instagram/Twitter/Facebook.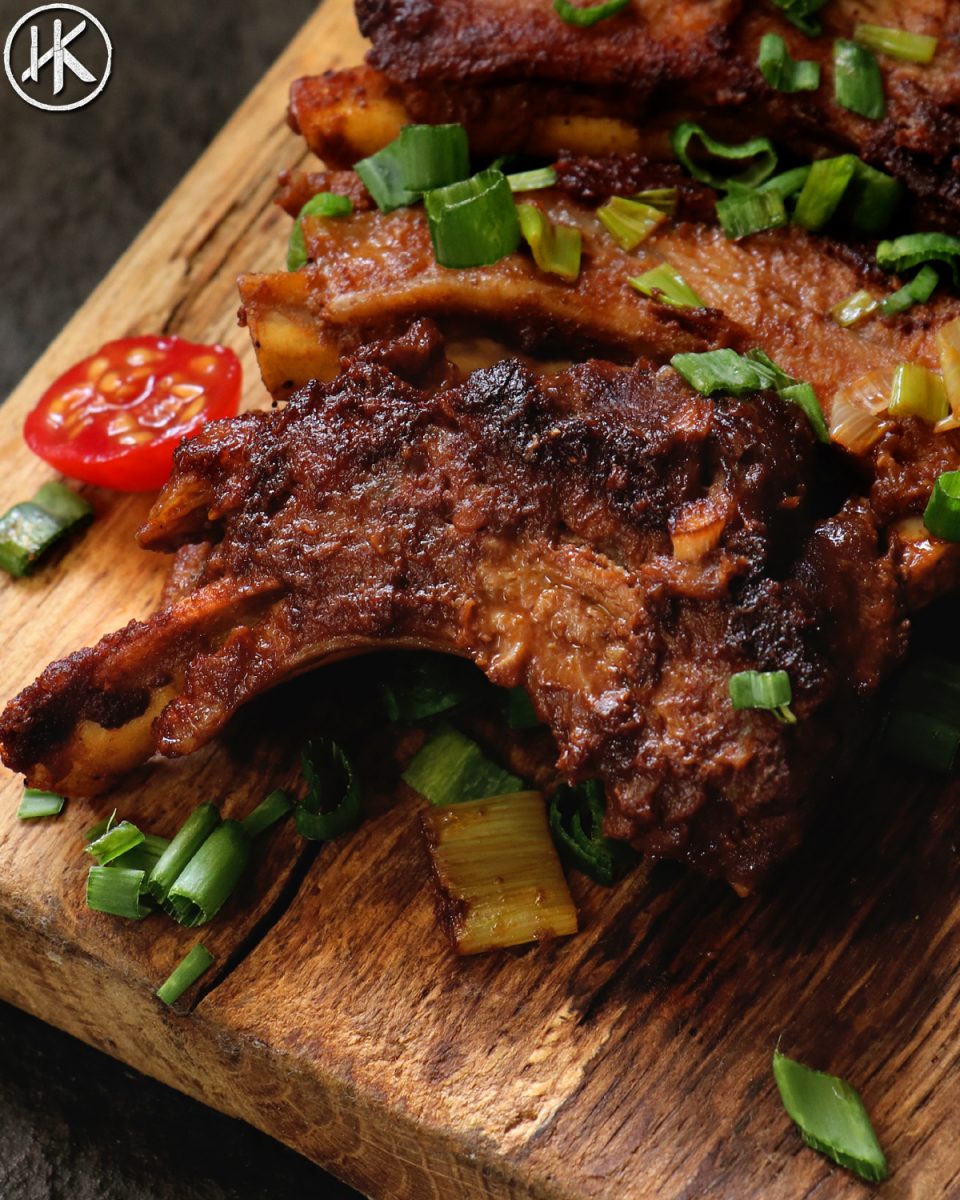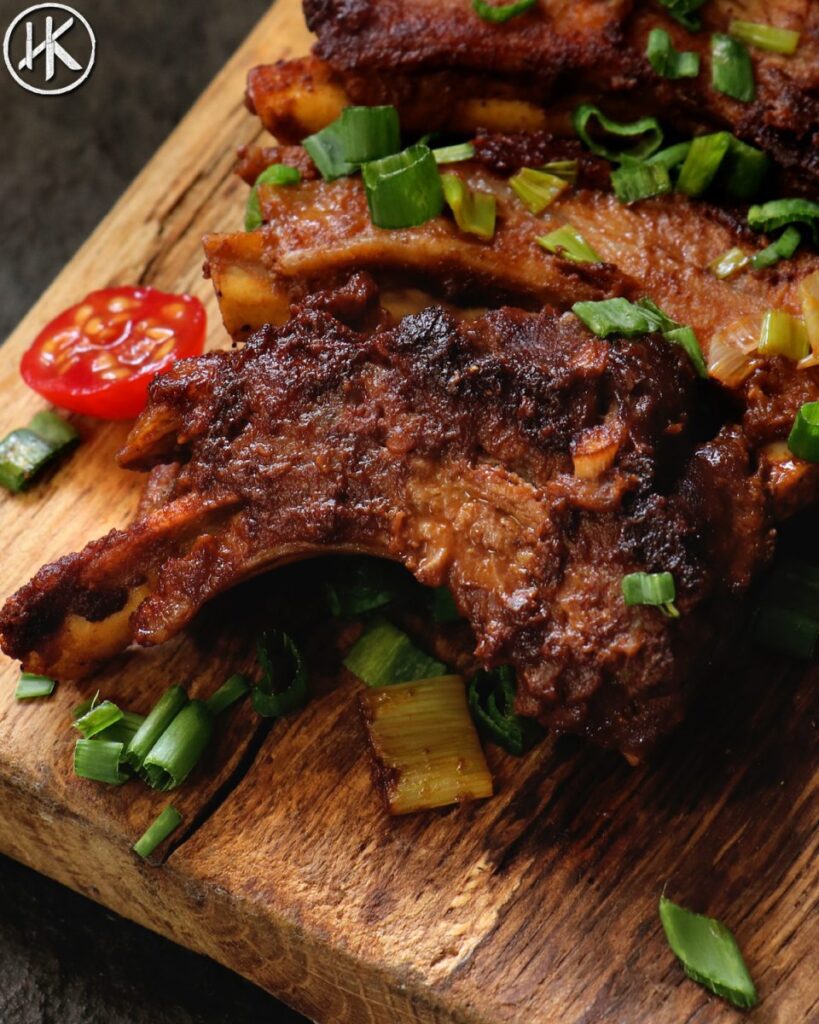 Keto Ribs
Ribs in a chocolate coffee sauce.
Ingredients
500

grams

Pork Ribs

120

grams

Onions

10

grams

Garlic

100

grams

Cherry Tomatoes

4

Dried Red Chillies

100

grams

100% Chocolate

1/2

Tbsp

Instant Coffee Powder

1

Spring Onion

1/2

Tsp

Cumin Powder

1/2

Tsp

Black Pepper Powder

1/2

Tsp

Coriander Powder

Salt to taste

Water as required

Butter as required
Instructions
For this recipe we're using a pressure cooker. You can also use a slow cooker/instant pot. Put all ingredients into the pressure cooker except the chocolate and the spring onion. Add water as required. About 250ml should be enough.

Pressure cook for 30 minutes on a medium heat till the ribs are super tender. Remove the ribs from the cooker and then blend all the remain ingredients to get a nice thick sauce.

Reduce the sauce on the heat for about 10 minutes. Add in the chocolate and cook till it reaches a nice thick consistency. You can add heavy cream if it's super hot, also you can add some butter and even peanut butter. These are all optional.

Then cut the ribs and pan fry them in butter with a few spoons of that sauce. Garnish with spring onions and serve.