Elaichi Mutton (Sindhi Mutton Curry)
Elaichi Mutton is a Sindhi style mutton curry. My nani (mother's mother) made this for us all the time when we were kids. One of the highlights of this dish was the use of kapuras or goats testicles. Now I can already hear people making all sorts of barfing noises and turning up their noses, however we grew up eating these and they are delicious. Personally, I love the fact that we use and eat all parts of the animal. I understand that many folks can't wrap their heads around this because they haven't grown up eating this way.
I hope you will try this recipe (with or without the testicles). If you can't find mutton where you live then I would recommend sheep. I do realize in some parts of the world mutton refers to an old sheep. In India though, mutton = goat.
Low and slow or pressure cook it
Mutton is a fairly tough meat and it takes time to cook. India is a country where time is money and which is probably why the pressure cooker is one of the most used appliances in the kitchen. Sure there are dishes like haleem that cook for 12 hours or a low and slow Biryani. In most homes though, ain't nobody got time for that. So we use the pressure cooker. It's the fastest way to cook the mutton and make it tender. If you don't own a pressure cooker you can always just cook it low and slow for an hour or till the mutton is tender. I personally prefer boneless mutton but most mutton lovers will always go for mutton on the bone. Either way, the choice is yours and I'm positive you'll love this curry.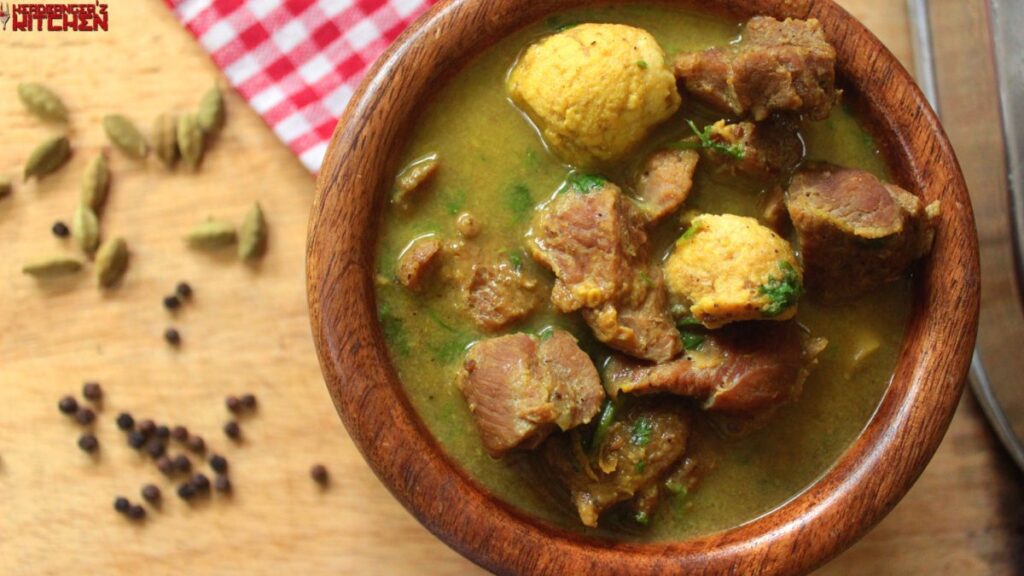 Nutrition Info (Per serving)
Calories: 154
Net Carbs: 2g
Carbs: 2g
Fat: 6g
Protein: 23g
Fiber: 0g
This recipe makes 4 serving. Get this recipe on myfitnesspal.
Keto Lamb Curry
Keto Sindhi Style Mutton (Elaichi Mutton)
Instructions
In a grinder grind the cardomons, peppercorns and cumin seeds

In a pressure cooker heat 1 tbsp of ghee and add in 2 tablespoons of the ground spices

Add in the mutton & testciles and coat well with the spices and season with salt.

Add in the ginger garlic paste, onion paste and mix well

Add in some water, tumeric and coriander powder and then pressure cook for 20 minutes.

Finish with fresh coriander and serve.