I'm always in a curry to get things done
We often make egg curry in my house. More often than not, it's chicken curry or prawn curry that is left over but the meat is finished and the gravy is left. We generally boil a few eggs and throw it into that and we've got an egg curry. That's the cheats way and a handy tip to have. Today though I'm making it from scratch, with the sole purpose of creating a Keto egg curry.
Up the Fat
Normally when I make Keto curries I use some kind of cream to up the fat content and make it more rich. However, I feel not every curry needs cream. Sometimes you just want that straight up curry. However coconut cream would go really well with this egg curry. It's a great way to up the fat. Another great option is making cauliflower rice to go with this and top it was a tablespoon of butter and then pour the curry over that.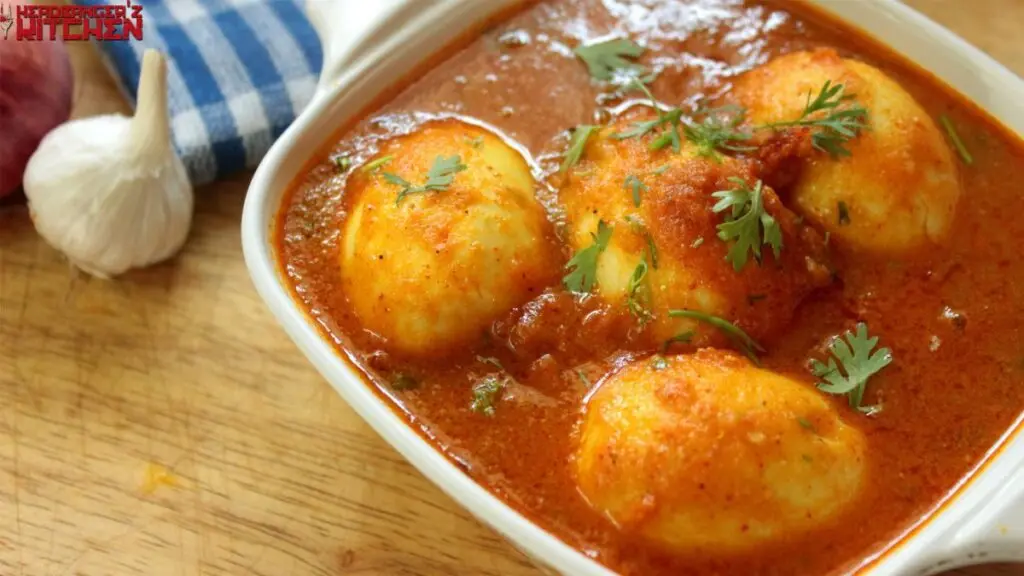 Nutrition Info (Per serving)
Calories: 251
Net Carbs: 6g
Carbs: 7g
Fat: 18g
Protein: 14g
Fiber: 1g
This recipe makes 2 serving. Get this recipe on myfitnesspal.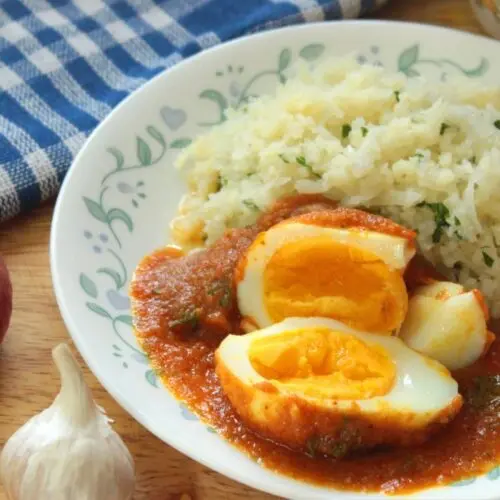 Egg Curry
A spicy egg curry.
Instructions
Bring the eggs to room temperature and place in boiling water for 6 minutes

Peel and set the eggs aside

Make a paste from the onion, ginger, garlic and chilly.

Make a puree with the tomato

Heat the ghee in a saucepan and fry the onion, ginger, garlic and chilly paste till brown

Add in the tumeric, chilli powder, coriander powder and garam masala

Cook for 2 minutes and add in the tomato puree, salt and water.

Cover and cook for 10 minutes.

Add in the eggs and cook for a further 2 minutes

Garnish with coriander and serve