You won't stop eating these Keto vegetables
I'm here to tell you to eat your Keto vegetables. Back when I started Keto things were quite different. We mostly cooked and ate our own food. Meat, veggies and healthy fats. As Keto got more popular the number of Keto products in the market grew. This included cookies, crisps and also pre-packaged and ready meals. I guess a lot of people just stopped focusing on what was important. Real food.
I'm someone who enjoys vegetables. I hated them as a kid but love them as an adult. If you're on the fence about them, try this recipe. It's an absolute game changer and it's just a couple of ingredients. The best part is you can use whatever vegetables you like. I personally love the combination of broccoli, mushroom, zucchini and babycorn so I've used that. And the miso butter we make is amazing on your steak or grilled fish too.
So enough jibber jabber. Give this a try!
Nutrition Info
I'm not calculating the nutritional info for this recipe because it will vary based on the vegetables you use and how much of each you use. I will however share the nutritional information for the miso butter. Now using 60g of butter and 60g of miso paste gives us 120g of miso butter. So we'll count each serving as 30g which is about 2 tbsp.
The miso butter, per serving of 30g will be about 138 calories, 3g net carbs, 13g fat and 2g of protein.
I will also stress on not fretting about the carbs in vegetables. For starters you eat the veggies along with a protein of some sort so the impact it has on your body is different. Also as I've said before not all carbs are created equal. For example 10g of carbs from broccoli is different from 10g of sourdough bread. Which is different from 10g of regular bread and so on and so forth.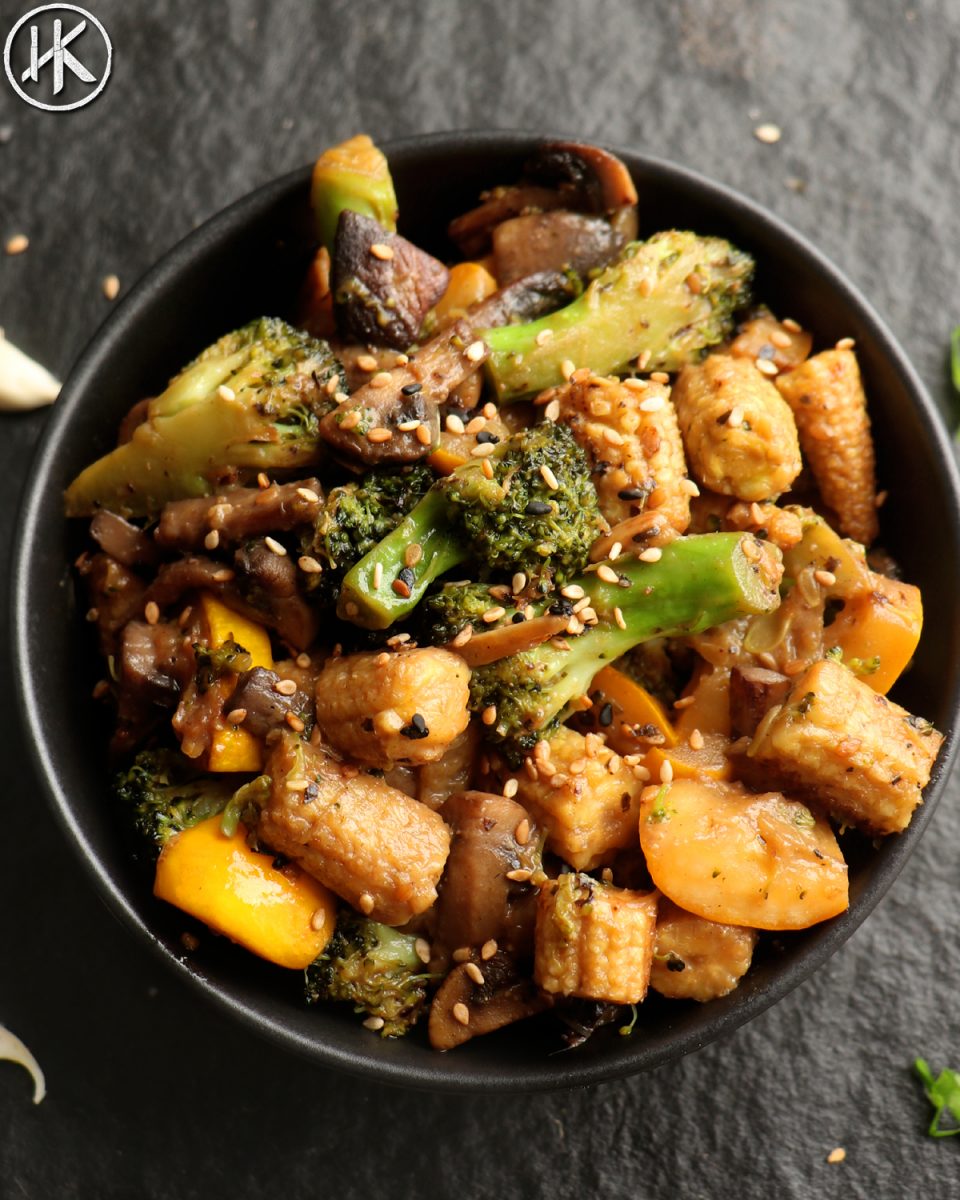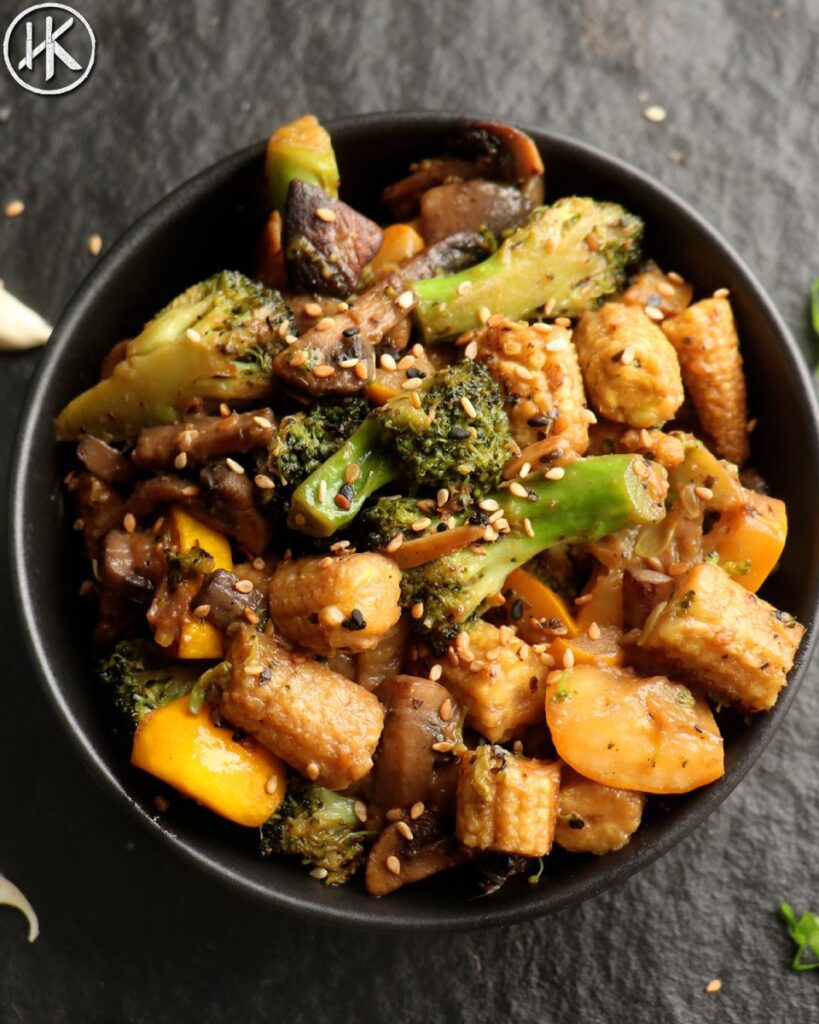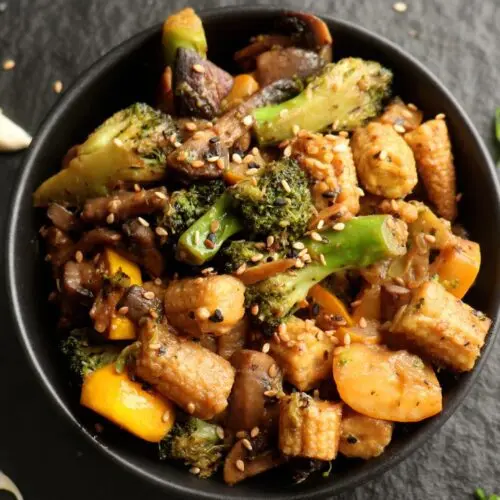 Epic Keto Vegetables
An easy and delicious recipe for perfect veggies
Ingredients
For the veggies
1

Tbsp

olive oil

3

cloves

garlic

200

grams

Broccoli florets

200

grams

White Mushrooms

150

grams

zucchini

150

grams

Babycorn

Salt & Pepper to taste

1

Tsp

Furikake Seasoning

Try this one
Instructions
Start by prepping the veggies. Cut the broccoli florets off the stalk. You can use frozen veg too no problem. Cut the mushrooms into quarters or slice them if you prefer it that way. Cut the zucchini into quarters and the babycorn into chunks.

Heat the olive oil in a wok or frying pan and add the garlic and sauté.

Once the garlic is brown add in the mushroom, broccoli and babycorn since they take the longest time to cook.

Give everything a good mix and cover with a lid and cook on medium heat.

Make sure you lift the lid every minute and check that nothing is sticking or burning.

Once the broccoli and babycorn are tender add the zucchini and cook for a minute or two before adding the miso butter.

Mix everything well and once the miso butter has melted and coated the veggies turn off the heat.

Season with salt and pepper to taste.

Finish with black and white sesame seeds or Furikake seasoning.