A hearty meal of chorizo and black bean stew and rice
On a whim and along with the pressure to use up ingredients I had lying around in the kitchen, I created this dish. I used the basic idea of my Chilli Con Carne and used chorizo and black beans to create this dish. It's a pretty simple and yet wholesome meal, a one pot dish that can be served with rice or bread or just eaten as it is.
That's not all. I had my dad on the show as well to taste the dish and give his verdict.
Creating dishes from left overs
This black bean stew with chorizo was born from the urgency to use up ingredients. I hate food waste and it's one of the things that really drives me to be creative with left overs at home. It's really never a happy moment to find something that could have been used up and having to throw it. I always love throwing in bits and bobs into the pan and stirring up what might be one of my best dishes. The worst part really is that these can never be re-created since they are rather spontaneously created.  Thankfully for this recipe I was able to jot it down and also film it.
It does help that it's a basic stew recipe. In fact it's far closer to an Indian 'black dal' recipe than anything else. Just spiced up with some chorizo by yours truly. I'd love to know what might be some amazing dishes you have made with left overs. Leave me a comment and let me know.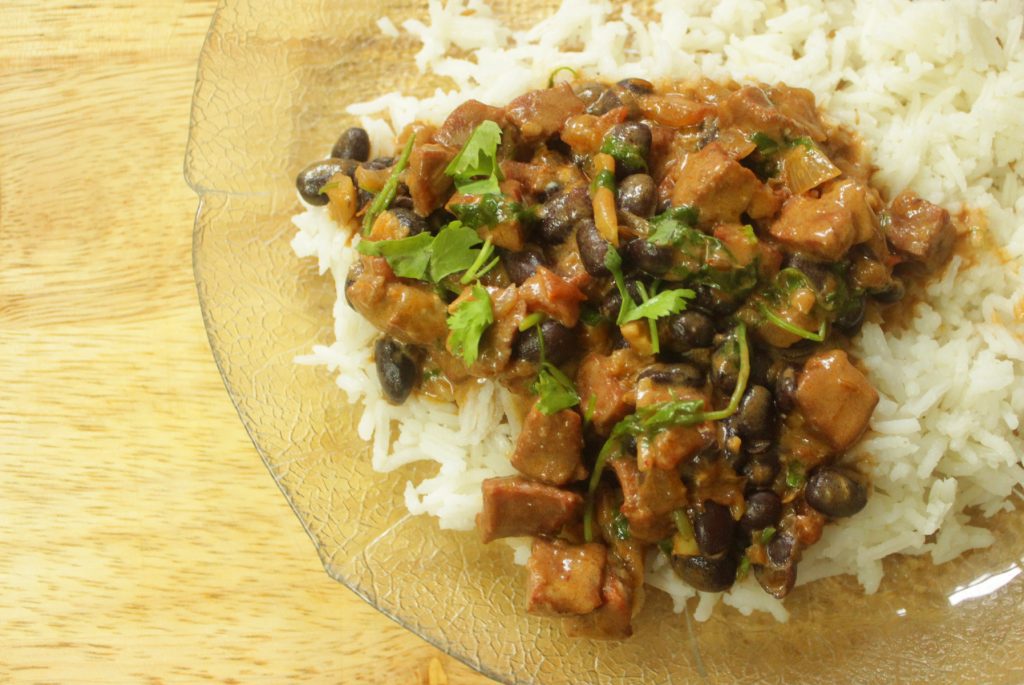 Chorizo & Black Beans
A rich and delicious bean stew with chorizo
Instructions
Fry chorizo with olive oil

Add the onions and fry

Add the cumin seeds and freshly chopped ginger and garlic

Add stock cubes, tomatoes and spices

Add the beans and water and cook for 10 minutes

Add the coriander and cream

Serve with white rice.