5 Ingredient Cheesy Keto Biscuit
Easy Keto Biscuit
What makes a cheesy Keto biscuit better is when it's an easy Keto biscuit to make. And this one definitely is with just 5 ingredients. Now I didn't grow up eating biscuits and if you asked me about 5 years ago I'd be thinking something else. In India when you say biscuit it refers to a cookie and not a bread like accompaniment. So it was a bit odd for me to keep hearing people talk about eating biscuits with gravy. Anyway I've gotten use to that and this recipe has been long overdue. So enjoy!
Cooking Methods
This recipe can be made in the microwave or the oven. I'll be honest, there is a taste difference. I love the way it tastes cooked in the oven, but the microwave is quicker. Just zap it in the microwave for 90 seconds and it's ready. If you use the oven it's 200C for about 12-15 minutes. You should do the toothpick test at 10 minutes ideally.
Now I chose to use butter as the cooking fat of choice for this recipe for two reasons. I like butter and it adds some flavour to the biscuit as well. However you can use lard, bacon fat, goose fat, olive oil, avocado oil, coconut oil etc. Any of them will be fine. You can also experiment with different seasonings and adding more cheese and a cheese blend as well. Enjoy!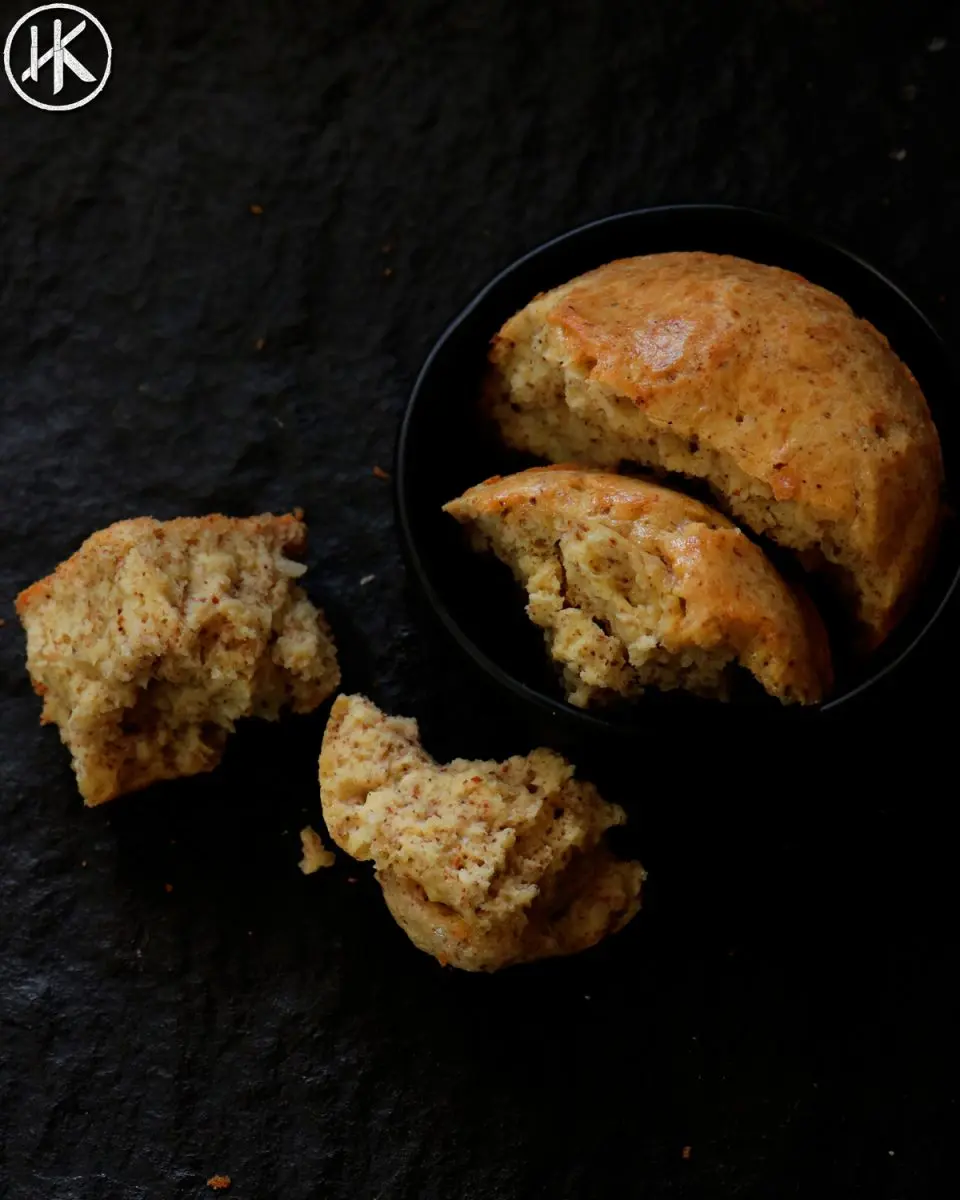 Nutrition Info (Per serving)
Calories: 413
Net Carbs: 5g
Carbs: 8g
Fat: 37g
Protein: 16g
Fiber: 3g
This recipe makes 1 serving. Get this recipe on myfitnesspal.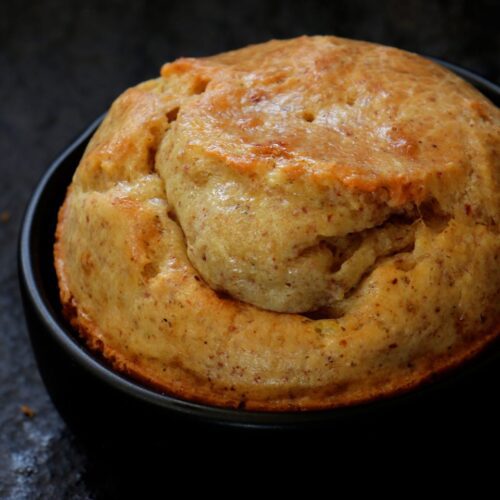 Cheesy Keto Biscuits
A 5 ingredient cheesy Keto biscuit.
Ingredients
30

grams

Almond Flour

I use this

15

grams

Cheddar Cheese

1

Egg

1

Clove

Minced Garlic

1/2

Tsp

Baking Powder

1

Tbsp

Butter

Order online

Salt & Pepper
Instructions
Melt the butter and minced garlic for 30 seconds in the microwave.

Once it's cooled add in the egg and give it a good whisk. After that add in the cheddar cheese, baking powder, almond flour and season with salt and pepper. Give everything a good mix.

Grease a ramekin with butter and pour in the biscuit batter. You can either cook this for 90 seconds in the microwave on high or you can cook in a pre-heated oven at 200C for about 15 minutes. Check at 10min with a toothpick and once that toothpick comes out clean, it's done.

Now allow it to cool for a bit before removing from the ramekin.

Serve with your fav dish.