Turning the Jalfrezi into a proper curry, gravy type dish
Hey folks, welcome back to curry week on Headbanger's Kitchen and today I'm making a Jalfrezi. Wait didn't I just make one? Well I made an original style Keto Paneer Jalfrezi so today I thought I'd make chicken Jalfrezi and I'm make a proper CURRY version of it with a nice rich gravy. Anyway enjoy the recipe.
The tips and tricks
In this video you probably saw me use the ye ol restaurant trick of blending the spices and veggies and then straining it to sort of create a rich creamy gravy. This is one way to do it, the other is to leave everything whole (but chop it finer) and let it all sort of just cook down together. This will create a more 'rustic' and home style Jalfrezi. Both ways are really good, it's completely your choice. You can also make this with paneer if you like. I won't recommend any other meat because it just doesn't seem to make sense. Pork and beef are almost never used in North Indian/Moughlai style cooking. You could use Mutton though and even duck meat might work well. If you are looking for something a little less complex then try our original creamy chicken curry.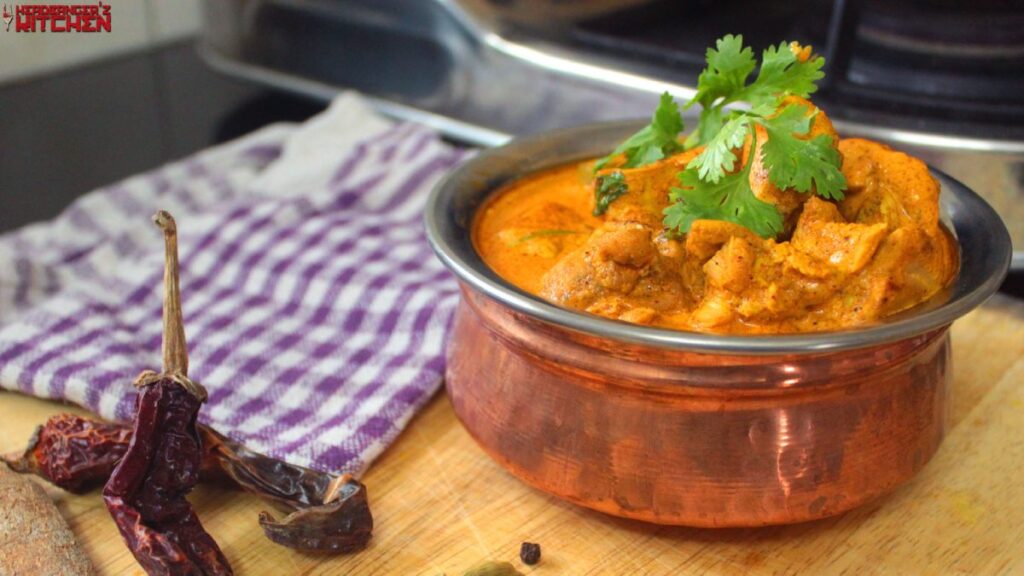 Nutrition Info (Per serving)
Calories: 237
Net Carbs: 3g
Carbs: 4g
Fat: 13g
Protein: 25g
Fiber: 1g
This recipe makes 4 serving. Get this recipe on myfitnesspal.

A curry style chicken jalfrezi
Servings

Prep Time

4

servings

10

minutes
Servings

Prep Time

4

servings

10

minutes
A curry style chicken jalfrezi

Servings

Prep Time

4

servings

10

minutes

Servings

Prep Time

4

servings

10

minutes
For the chicken marination
Cut the chicken into bite size pieces and season with salt, black pepper power, coriander powder, garam masala powder, tumeric and the juice of half a lime and leave to marinate for 2 hours

Heat 1 Tbsp of ghee in the frying pan and fry the spices, the dried red chilly, cloves, peppercorns, cardamon pods and cinnamon stick.

Once fragrant add the ginger, garlic, onion and green chilly and fry till the onions start to soften.

Add in 1 full chopped tomato and cook down.

Add water, cover and cook for 10 minutes

Blend the entire mixture in the food processor to create the sauce for the dish.

In the same pan heat the 2nd tbsp of ghee and fry the chicken pieces for 2 minutes on each side

Add in the green pepper and deglaze with the blended sauce. Run the sauce through a sieve so as to remove any bits of unblended spices.

Season with salt and cover and cook for 5-7 minutes till the chicken is cooked through

Turn off the heat and finish with fresh cream and coriander