Taking Breakfast Back! Keto Waffle Recipe
Growing up we had one of those multi-purpose grills in our house with interchangeable plates, one for sandwiches, one for meat and one for WAFFLES! So eating waffles with butter and maple syrup with a side of pork sausages was a staple in my house, my mother made incredible waffles. My wife fell in love with waffles after she had them at home sometime after we just started dating. Fast forward a few years and the waffle machine stopped working and I never got around to buying a new one and have been promising her waffles ever since. Finally a few months ago I picked up a waffle machine and keto waffles were inevitable. A Keto Breakfast favourite was born.
Penut Butter Keto Waffles
In this recipe peanut butter provides the stability to the waffle and this makes a great dessert. It's ideal to use home made peanut butter or a brand that is essentially just selling pure peanut butter. Most big brands use unhealthy oils in it as well as sugar which is fine in small quantities once in a blue moon but it's always a better idea to make a batch at home. Click here to check out our recipe for Keto Peanut Butter.
Top your waffles with sugar free maple syrup if you can find it where you live or like I do use whipped cream and some dark chocolate ganache. Whatever it is you choose, I promise you that these waffles will make you forget that they're something you aren't supposed to eat.
Anyway, Bon Appetite ,
Cheers & Keep Cooking!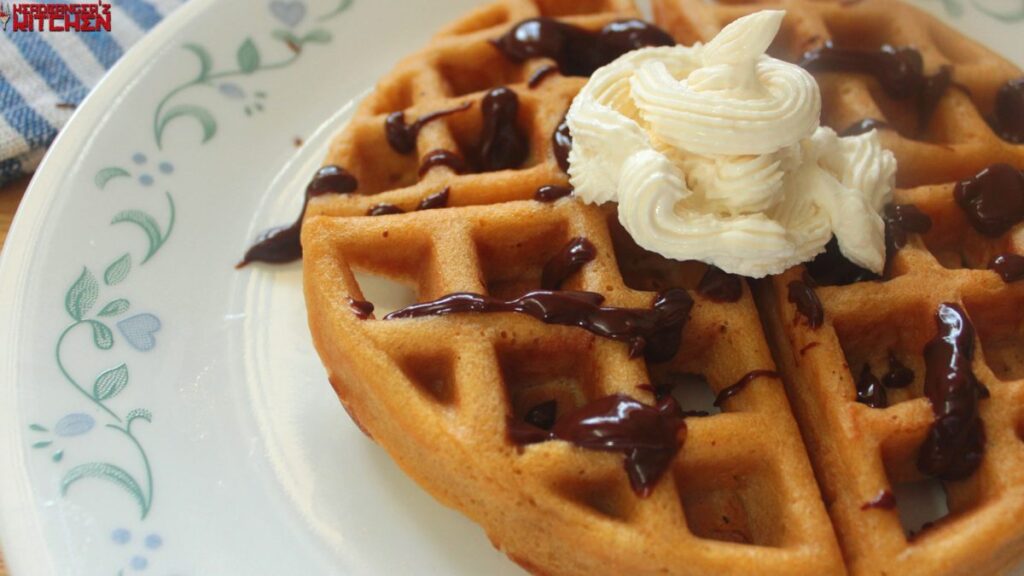 80

Grams

Peanut Butter

15

Grams

Butter

40

Grams

Cream Cheese

Can also use Mascarpone

40

Grams

Heavy Whipping Cream

1/2

Tsp

Baking Powder

2

Eggs
Microwave the peanut butter, butter and cream cheese for 30 seconds and mix well.

Add in the cream, baking powder and stevia and mix well

Finally add in 2 eggs and mix well.

Make the waffles in a waffle maker.
Find the best ideas of making Low Carb Keto Breakfast, Keto Waffles/Keto Pancakes from Headbangers Kitchen and get the a full list of ingredients.